ICYMI: new sites, partnerships and market expansions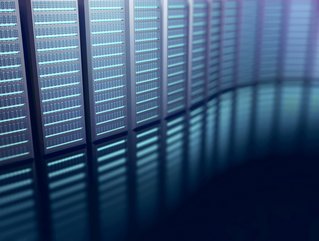 We take a look at the biggest data centre news stories of this week, including Cumulus' success in nuclear energy, and Simplex's newest site opening
AirTrunk announces entry into Malaysian data centre market
Hyperscale data centre specialist AirTrunk has announced its entry into the Malaysian data centre market, with plans for a 150 MW campus in Johor Bahru.
Named AirTrunk JHB1 (JHB1), this facility will mark AirTrunk's first in Malaysia, and its ninth in the APJ region.
When complete, the new site will bring the company's data centre platform to over 1.35 GW of capacity.
"It is an exciting time for our business as we announce a new data centre in a new country with a large anchor tenant. AirTrunk continues to develop critical digital infrastructure to support accelerating digitalisation in the region," commented Robin Khuda, AirTrunk's Founder & Chief Executive Officer.
Cumulus completes next phase of nuclear energy data centre
Cumulus Data has announced the completion of key milestones in the construction of Phase 1 of its flagship 475-megawatt zero-carbon Susquehanna data centre campus.
When complete the site, which is located in northeast Pennsylvania, will comprise a 1,200-acre campus, utilising nuclear energy as a sustainable power source.
Cumulus Data is a subsidiary of Talen Energy, and the energy for the site will be generated by Talen Energy's Susquehanna nuclear power generation facility. The Cumulus data centres will be directly connected to the 2.5-gigawatt Susquehanna power stations, without intermediation by legacy electric transmission and distribution utilities.
Simplex opens Simplex LCA1, Cyprus' largest data centre
Simplex has announced the opening of its new Simplex LCA1 data centre campus. The site has become the largest data centre in Cyprus, and represents one of the most advanced facilities in the region.
The new site marks a major milestone for Cyprus' digital economy, representing a key step in its digital transition and economic diversification.