Sustainable data centres and future-proofing the sector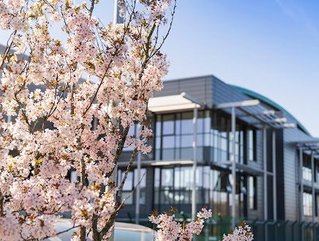 Data centres depend on energy, complex machinery and high coolant volumes. Is it possible to balance these factors and create truly sustainable operations?
As part of its ongoing sustainability initiatives, VIRTUS currently uses 100% renewable electricity and is committed to net zero by 2030.
Despite the sector seemingly being at odds with sustainability, industry pioneers like VIRTUS demonstrate that it is affordable, valuable and (critically) possible to future-proof data centres.
How did VIRTUS reach the top 10% of UK commercial buildings in terms of energy efficiency?
VIRTUS is a London-based company, and currently holds the status of the UK's leading data centre provider.
VIRTUS sources the energy for all ten of its data centres from the zero-carbon electricity supplier Bryt Energy. By doing so, VIRTUS is able to save 45,000,000 tonnes of carbon dioxide annually.
To put this into perspective, that's the same as the average annual emissions of more than 9,700,000 passenger vehicles.
Surprisingly (not least of all to people in the data centre industry), VIRTUS' Hayes-based facility has achieved sustainability standards high enough to place it in the top 10% of all the UK's commercial buildings.
Alongside its renewable energy usage, this is also achieved by rainwater harvesting, managing waste recycling, working with equally sustainability-oriented suppliers, and encouraging eco-conscious travel amongst its workforce.
As is the expected culmination of all the above, by 2030, VIRTUS is committed to achieving net zero, across all the company's reportable activities.
Can data centres ever be truly sustainable?
Well, if we take companies like VIRTUS as examples, the answer is a firmly positive one.
Although data centres are - by their very nature - mass users of electricity, rare metals and industrial-sized coolants, all of this can be successfully counterbalanced.
By adopting a more sustainable approach, you can future-proof your business, while achieving the level of corporate responsibility that your customers prize.
This has driven a surge in sustainability targets across a vast number of companies, spanning almost every sector. And data centres are no exception.
Currently, the prime ways for data centres to address and achieve sustainability are through carbon neutrality, energy usage (limiting it, choosing renewable sources, or both), adopting innovative coolant systems, water usage and assessing the efficiency of the buildings themselves.
Utilising airflow is a prime example of how data centres can be made more energy efficient:
Consumer demand has made green technologies more sought after. This ensures more manufacturers see the value in this product, which means more are available for sale, and so drives their uptake en masse. And obviously, it's in every company's best interests to work towards higher sustainability standards.
Over time, this causes the costs of these vital technologies to reduce. It's exactly the same trend that we saw with solar power just a few years back. The key is that enough of the larger companies make those critical initial investments.
It's an inherently positive cycle, which government initiatives and increasing consumer consciousness is only going to keep spinning faster.
And as this happens, 'true' sustainability will be firmly in the sector's sights.