IXAfrica announces $50mn investment into its Nairobi campus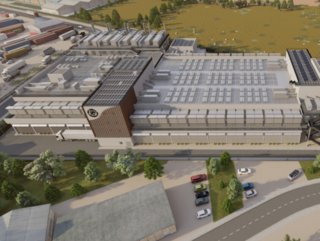 This investment will accelerate the campus' development and help cement IXAfrica's reputation as East Africa's leading hyperscale data centre provider
IXAfrica has just announced the signing of a major funding round of investment with Helios Investment Partners.
This $50mn investment will be used to accelerate the development of the company's new Nairobi campus.
The partnership between IXAfrica and Helios Investment Partners
Helios Investment Partners is the leading Africa-focused private investment firm.
Helios announced that it will be making the $50mn growth capital investment into IXAfrica, and this investment is expected to close by the end of 2022.
IXAfrica was established in Kenya in 2021, and the expanding company recently secured a 17,300 square metre in Nairobi, the nation's capital. This site represents an opportune location, within easy access of all the region's existing primary internet connectivity infrastructure.
Once complete, the Nairobi campus will deliver over 20MW of hyperscale-ready capacity to the market.
This strategic partnership with Helios is already set to unlock immense opportunities for IXAfrica, which will now be able to evolve its ambitious growth plans even further.
"This strategic investment will fast track the development of our cloud-ready campus as the digital transformation hub of East Africa", commented Guy Willner, Executive Chairman of IXAfrica.
"We are delighted to have Helios join our shareholder base as a core investor. Helios has demonstrated a deep commitment to internet infrastructure development and this, combined with their leadership in African private equity, will ensure IXAfrica becomes a market leader in Kenya."
"IXAfrica is a story of a superb and determined management team benefiting from the foresight, innovation and support of its founding shareholders, and an attractive and dynamic internet ecosystem in Kenya – this serves to enhance the fundamental factors that make IXAfrica an exciting investment opportunity for us as we continue to develop our digital infrastructure franchise," added Tope Lawani, Managing Partner and Co-Founder of Helios.