Kao Data joins UTC Heathrow's 'Digital Futures Programme'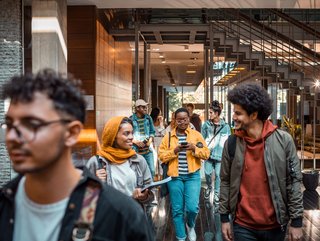 Kao Data has joined the founding partners at the UK's University Technical College, the first dedicated data centre and engineering training institution
Kao Data, the data centre developer and operator, has announced that it has joined University Technical College (UTC) Heathrow's Digital Futures Programme.
As one of the founding partners of the programme, Kao Data will help foster the education of the next generation of data centre engineers.
The announcement comes shortly after the launch of the Kao Academy (in May 2022), which was recently nominated for an Open:UK Award. These initiatives represent an unprecedented effort on the company's part, to invest heavily in bridging the data centre industry skills gap.
The role of the Digital Futures Programme, and its role in closing the data centre skills gap
The UTC Heathrow's 'Digital Futures' Programme provides students aged between 14-19 with professional education across the spectrum of data centre design, engineering, and operations. This will include high performance computing (HPC) and artificial intelligence (AI) on data centre design, and how both computer-aided design (CAD) software and Computational Fluid Dynamics (CFD) influence energy efficiency.
The Digital Futures Programme has already achieved an impressive degree of success, with the college registering a 99% positive result in its attendees finding permanent employment, post-graduation.
"We're delighted to welcome Kao Data as our latest supporter. Their reputation for working with cutting-edge, high performance computing organisations will add considerable value to the Digital Future Programme," commented Mike Halliday, Head of Employer Engagement for the Activate Learning Education Trust.
"Kao Data's enthusiasm and their standing within the industry make them a very worthy addition to our founding partners from the hyperscale and data centre communities."
"Kao Data is proud to support UTC Heathrow's trailblazing Digital Futures Programme," added Mike Tamblingson, Operations Director, Kao Data.
"We believe that programmes such as this will prove vital in the UK's efforts to retain its position as a leader in tech, and we are excited to help its students take that all-important 'first step' into the data centre industry."