Leading Edge Data Centres and Schneider edge infrastructure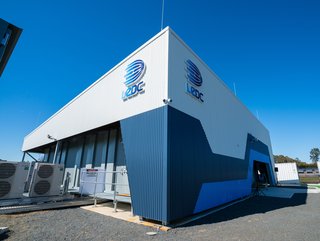 The Australian Leading Edge Data Centres shares insights into its use of Schneider Electric's prefabricated and certified edge data centre infrastructure
Leading Edge Data Centres (LEDC) - a provider of distributed cloud services, to businesses and communities across Australia - has announced that it has partnered with Schneider Electric, to drive faster and more reliable connectivity.
The details of Schneider Electric's latest data centre partnership
The target market of LEDC is all-too-familiar with poor connectivity. In fact, what LEDC hopes will be its potential customers have experienced connectivity outages that amount to costs of over $160,000 a year. So, through its new partnership with Schneider, LEDC will be able to design a reliable, replicable, and certified edge data centre, which could provide its customers with cost savings upwards of 80%.
In order to implement sustainable and agile solutions - which will meet its evolving customer needs, while driving faster, more reliable connectivity - LEDC has established a new partnership with Schneider Electric.
As per the terms of the agreement, Schneider will be designing, building, commissioning and maintaining LEDC's Tier III edge data centres.
This will be done on a case-by-case basis, with Schneider Electric and LEDC working together to implement bespoke edge data centre sites, in order to achieve the most effective results for the specific community that is being serviced.
"Leading Edge Data Centres was founded in 2019 with a mission to bridge the digital divide in Regional Australia", commented the CEO and Founder of LEDC, Chris Thorpe.
"For years, regional Australian cities have put up with unreliable and costly internet connections, compared to their metropolitan counterparts. With Schneider Electric's certified edge data centre, which can be quickly replicated in multiple regional sites across Australia, we are finally giving customers a more sustainable, cost-effective option and the ability to reliably access the cloud."
"Amid today's global pandemic, remote working became a necessity and digital disparities became more obvious," added Joe Craparotta, the VP Strategic Customers & Segments at Schneider Electric.
"By partnering with Schneider Electric, LEDC has kick-started production, focusing on improved connectivity and reliability, along with options for cost-effective network rollout."