Lenovo celebrates 10 Years of Neptune cooling technology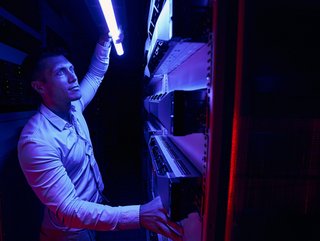 Celebrating 10 years of its Neptune cooling technology, Lenovo will implement a variety of new sustainable computing solutions for its global customer base
In celebration of the 10 year anniversary of Lenovo Neptune, Lenovo has announced its latest series of high-performance computing (HPC) updates, concepts and solutions.

The details of Lenovo's latest sustainability initiatives
Lenovo also announced that PIK has selected its HPC and Lenovo Neptune water cooling solutions to develop its next supercomputer.
"As the top supercomputer provider in the world and also having recently taken the top position on the Green500, we are committed to enabling the highest end supercomputing from Exascale to Everyscale, ensuring that organisations of all sizes can leverage energy efficient HPC and data management capabilities for their operations to assist customers with their sustainability goals," commented Scott Tease, Vice President and General Manager of HPC and AI at Lenovo Infrastructure Solutions Group.
"Our industry-leading Lenovo Neptune liquid cooling technology can be applied on CPUs and GPUs that scale from a single server to solutions with hundreds of racks, driving energy and performance efficiency that can be directed back into the business to help accelerate innovation and drive competitive outcomes."
Once complete, the new supercomputer will be among the fastest in the world. The solution will prove critical in accelerating data storage and processing power, generating complex computer modelling.
"PIK is excited to be an early customer for the 4th Generation EPYC processors on Lenovo ThinkSystem," added Karsten Kramer, Head of IT-Services at PIK.
"As an institution dedicated to the study of the effects of climate change on natural and social systems with the goal of global sustainability, it was critical for us to reduce the carbon emissions from our computer systems as much as possible. Working with Lenovo and their HPC partner, pro-com DATENSYSTEME GmbH to deploy Lenovo's NeptuneTM liquid cooling technologies, combined with AMD EPYC processors will allow us to deliver a massive performance increase over the previous system, while actually reducing the power required to run it."