Macquarie acquires significant minority stake in VIRTUS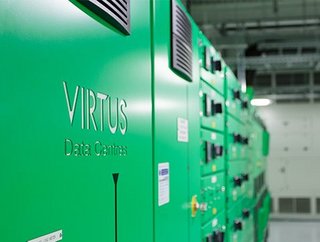 Macquarie Asset Management has announced its acquisition of a significant minority stake in ST Telemedia's UK-based data centre company, VIRTUS
Macquarie Asset Management and ST Telemedia Global Data Centres have reached an agreement (via the Macquarie European Infrastructure Fund 7) for Macquarie to acquire a significant minority stake in VIRTUS Data Centres.
"While London's data centre market is expected to continue seeing increased absorption levels, driven by strong demand for hyperscalers, we believe Europe – including core markets such as Germany and France – will present sizeable growth opportunities over the next decade", commented Nathan Luckey, a Senior Managing Director within Macquarie Asset Management's Real Assets team.
"We are delighted to partner with ST Telemedia Global Data Centres to help scale VIRTUS' operations, providing mission critical services that are central to the digital economy. Through our long-term investment, we intend to further strengthen VIRTUS' focus on sustainability by backing further investment in its technology and enhancing the lifecycle management of its equipment."
"Our vision is to lead the data centre industry in Europe by being different by design", added Neil Cresswell, Chief Executive Officer of VIRTUS Data Centres.
"We are excited to have an experienced data centre investor in Macquarie join ST Telemedia Global Data Centres to support not only our growth plans, but also our continued innovation and commitment to ensure our facilities are futureproofed with sustainability at their core."
About VIRTUS Data Centres
The VIRTUS portfolio comprises 11 data centre facilities in Greater London, and offers a combined capacity of over 180 MW, alongside projects of 100 MW, which are currently under consideration. VIRTUS' sites are located throughout the UK and Europe.
VIRTUS provides colocation and cloud connectivity services to blue-chip clients, and places sustainability as one of its top priorities. All of its electricity needs are met by renewable energy, and the company aims to reach net zero, across its entire operations, by 2030.
About Macquarie Asset Management
Macquarie Asset Management is a global digital infrastructure investor, and the world's largest infrastructure manager. The company currently manages a portfolio of global assets valued at £441 billion. Alongside its recent investment in VIRTUS, Macquarie is also supporting the expansion of Aligned Data Centers and Netrality Data Centers.