Macquarie's major upgrades to two of its campuses complete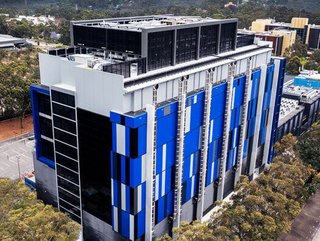 The exact cost of the upgrade has not been disclosed. Credit: Macquarie Data Centres
Upgrades include the addition of two further ultra-secure zones and reflect the company's ongoing investment in capability, capacity and security
Macquarie Data Centres is helping government and enterprise customers expand their capacity and improve security posture and compliance after completing major upgrades to two of its data centre campuses.
The multi-million dollar project - the exact cost of which has not been disclosed - includes the addition of two further ultra-secure zones to their Sydney and Canberra campuses as well as significant power upgrades and increased operational efficiency to support new and existing customer growth.
The two further ultra-secure zones have been added to the fully sovereign provider's data centres.
Macquarie's data centre growth
The upgrades also increased rack capacity and expanded other secure zones in their campuses across Sydney and Canberra, all of which are ready for occupancy. This will help customers plan for additional capacity as they use more data-intensive workloads such as AI.
"These upgrades give our local and international customers the capacity they need to scale their businesses and expand their Australian footprint," David Hirst, Group Executive at Macquarie Data Centres said.
These upgrades to Macquarie's data centre campus located in the Sydney North zone come ahead of the construction of its largest data centre, IC3 Super West.
Current data centre customers include 42% of the Commonwealth Government.
"Capacity planning is one of the key issues organisations face when making data centre investments – whether they'll have sufficient runway to scale for the data demands that will impact them over time," said Hirst. "They need expert colocation partners that understand not just capacity, but the related security, compliance, and sovereignty considerations. This investment is a testament to our ability to be that trusted partner."
These major projects have been completed within six months and without any outages or disturbances to Macquarie Data Centres' existing customers, the company said. The project was completed ahead of time and under budget.
"Anyone who works in the data centre industry will know the level of planning, expertise and collaboration needed to undertake a project of this magnitude," said Gavin Kawalsky, Macquarie's Head of Projects. "The project's success is down to our team's tireless work, expertise and experience."