Meeting the security challenges for hybrid infrastructure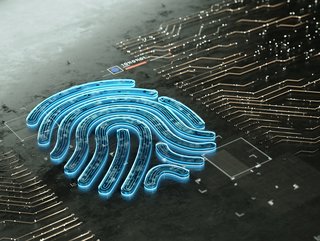 Terry Storrar, the Managing Director of Leaseweb UK, shares his insights regarding cyber attacks, and how data centres can manage this developing threat
Dealing with security threats is becoming ever more challenging as cyberattacks increase in frequency and sophistication. The rise in attacks is relentless with corporate networks experiencing 50% more cyberattack attempts per week in 2021 compared to the previous year and data breaches increasing 68% year over year.
In the face of this unremitting increase in attacks, security is becoming as vital to the operation of businesses as sales and finance. Companies that suffer a security breach can pay a very high cost. Sometimes that cost can be catastrophic. A single incident can disrupt operations, damage sales and cause long-term harm to reputation.
One way for companies to better manage and protect their data is to modernise their IT infrastructure. But keeping up with ever-evolving threats and the latest security technologies leaves them with the choice of strengthening their cybersecurity capabilities in-house or outsourcing them to an external provider. For many, the preferred option is to engage infrastructure partners for their security support.
One of the main attractions of engaging with Infrastructure as a Services (IaaS) providers is that they need to invest heavily in security technology and expertise to maintain their business. It's a critical area of focus for them. As a result, IaaS providers are often in a strong position to help boost the security posture of businesses that engage them.
Strengthen your cyber defences
Cybercriminals are no different from any other criminals. They prefer to target the low-hanging fruit, concentrating on unmanaged, unpatched or outdated IT systems.
Companies can improve their cyber defences by outsourcing to IaaS providers. IaaS businesses make significant investments in their IT security operations because they need to ensure the infrastructure they manage is safe and secure. Security is a high priority for them because they are responsible for the security of their data centres and other hardware, including virtual machines, disks and networks. As a consequence, they typically have strict access guidelines to their physical location, raised floor set-ups and multiple forms of authentication.
IaaS providers tend to adopt intensive information security measures, such as end-to-end encryption and encryption at rest for sensitive data. This means that companies could be getting a higher level of protection from their provider than if they were hosting infrastructure on-premise. Off-premise hosting also makes their data less vulnerable to disasters – natural or otherwise.
Strengthen your security skill set
Trying to prevent a cyberattack can be challenging for any business. Cybersecurity is a full-time job but many companies don't have an individual, or a team, dedicated solely to security.
A large number are probably deterred by the prohibitive cost of hiring and maintaining a cybersecurity team in-house. This is especially true for small and medium-sized businesses. There are also the ongoing costs of responding to threats, training staff and investigating and patching issues.
Working with an IaaS provider, companies can gain access to the security expertise and capabilities of a much larger firm, as well as 24/7 monitoring capabilities, without breaking the bank. There is a huge benefit for businesses in gaining access to highly-skilled security professionals dedicated to managing their IT systems. The in-house IT team can focus on the core business and creating new solutions, reassured that the IaaS provider will proactively spot issues and ensure patches and updates are applied quickly.
Improve your security management
Engaging with an IaaS company that can provide IT hosting and security help to simplify security management. It gets rid of the need to coordinate and integrate the different technologies associated with multiple vendors in an on-premise model.
The IaaS provider can also ensure all required security measures are in place. But when it comes to choosing a provider, businesses need to ask about the security model and protocols it has in place for protecting data. This is the best way to ascertain that the provider's security policies will meet their security requirements.
It's worth remembering that policies are important for enforcing security, but they also help organisations to achieve and maintain compliance with all applicable regulatory requirements.
It's clear that security is critical to every part of an organisation's IT environment, especially when it comes to infrastructure. Businesses with an insecure infrastructure are taking a big risk when, according to a recent KPMG report, 77% of senior executives expect cyber risk to increase over the next 12 months.
By giving companies access to best-in-class technologies, highly-skilled talent and simplified management of security controls, IaaS providers can significantly strengthen their security posture. With business and IT leaders and corporate boards battling to deter cyberattacks and mitigate the risks to their organisation, IaaS providers can play a vital role in helping them to meet those challenges.