Meta begins operating data centre halls at 90 degrees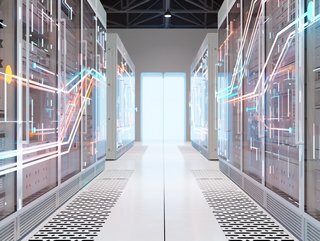 Meta has announced that, after a series of successful tests, it has started operating its data centre halls at 90 degrees, as a new sustainability drive
The announcement comes as part of a series of major sustainability initiatives for Meta, which is currently working towards achieving a water-positive status by 2030.
The details of Meta's latest green data centre initiative
Meta will now be running its data centre servers in significantly warmer and drier environments.
In a recent announcement, the company explained that it has started operating its data halls at 90 degrees. This will achieve a dramatic reduction in the volume of the energy and water that its sites consume, particularly when multiplied across its vast digital infrastructure network of 40mn sqft of data centre space.
Alongside this, Meta has dropped the humidity levels in its server rooms to 13%, which will save millions of gallons of water every single year.
Meta will also be working to improve its current water processing and filtration methods, in order to further conserve its water usage.
Water positivity, and the wider conservation targets
"We have a ruthless focus on reducing our water usage," commented James Monahan, the Data Centre Facilities Engineering Director at Meta.
"Being water positive means we are going to restore more water back to the environment than we consume."
Even though Meta's data centres represent some of the most efficiently operating sites on the planet, the giant is continuing to push to further improve its green standards.
It is doing this - to ensure its infrastructure is not damaged in the process - by running programmes where it tests the conditions changes in just one half of a data centre. Then, it compares how the altered site half compares against the other.
"We're pushing our infrastructure in a safe, data-guided manner," added Krishna Somayajula, Data Centre Facilities Lead, Mechanical Engineering at Meta.
"We are closely tracking the failure and ticket rates (on the temperature change) to determine the impact before we make a decision."