Micron invests in IoT security, to meet cybersecurity needs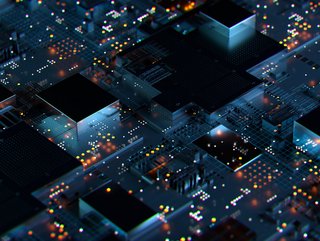 Micron has announced a major expansion of Authenta's cybersecurity capabilities, in order to offer specific solutions for IoT and intelligent edge security
Micron Technology has announced that it is expanding its portfolio for its silicon root-of-trust solution, Authenta. As a result of this investment, the company's cloud-based internet of things (IoT) security offerings will be made more widely accessible.
Simplifying edge-to-cloud security and expanding IoT ecosystem
Micron is enabling Authenta in a family of Serial Peripheral Interface NOR (SPI-NOR) devices. This includes new availability of automotive and industrial-grade options, 128Mb to 256Mb memory sizes, 1.8 volts (V) to 3V, and a wide selection of packaging options that include wafer-level chip scale, ball grid array, SO16 and WPDFN.
These new offerings allow Authenta technology to be more easily integrated into a growing array of industry-standard servers, automotive, industrial IoT and consumer systems, such as wireless routers and smart home appliances.
Alongside this, it is also unveiling the Authenta Cloud Platform, to help enterprises deploy and scale cybersecurity solutions at the intelligent edge.
This solution incorporates the capabilities of its existing Authenta Key Management Service, adding new billing and ordering functionality to streamline both the payment and upscaling processes.
IoT, cybersecurity and meeting the needs of the intelligent edge
Cybersecurity often poses a threat to broader IoT adoption, and so, there is a growing need for specific security solutions at the intelligent edge.
"As the IoT market expands, strong cybersecurity at the intelligent edge is becoming even more critical to broad deployment," commented Kris Baxter, Corporate Vice President and General Manager of Micron's Embedded Business Unit.
"With this expansion of our cybersecurity portfolio, introduction of our cloud platform and ecosystem momentum, Authenta is fast becoming a key enabler of IoT trust, helping to deliver secure cloud services at the edge – underpinned by strong hardware security."
Swissbit and Micron are also now collaborating to embed Authenta technology in Swissbit's security and storage solutions for IoT and industrial markets.
"IoT applications demand the highest level of security to store, process and protect sensitive data and thus to power vital operations across broad industrial segments," added Hubertus Grobbel, Vice President of Security Solutions at Swissbit.
"Micron's silicon root-of-trust security features combined with Authenta Cloud Platform deepen our cybersecurity offerings and will equip our customers with a hardware foundation they need to deliver rigorous security and trust at the edge."