Microsoft cancels plans to expand Swedish data centre site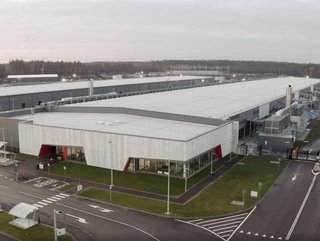 After applying to expand its Staffanstorp data centre site, which was opened in Sweden in 2021, a demand drop has forced Microsoft to cancel its plans
Microsoft has announced the cancellation of its expansion plans for one of its Swedish data centres sites, citing a drop in demand for cloud services and secure data services in the region.
The factors underpinning Microsoft's cancelled data expansion
The plans concerned the Swedish Staffanstorp data centre, which was completed at the end of last year. This came as part of Microsoft's new Azure cloud region, which saw the introduction of the new Sweden Central region, and the launch of its Gävle, Sandviken, and Staffanstorp facilities.
In its application permit, which has now been withdrawn, the plan was for Microsoft to expand the capacity of its Staffanstorp site.
However, Microsoft has now made the decision to drop these plans altogether, instead opting to look for another site location in Sweden, to build an entirely new facility.
According to a statement made by Microsoft, this region will no longer require a capacity increase.
"Microsoft Sweden can announce today that the company has chosen to withdraw its permit application for the construction and operation of backup power units at the data centre in Staffanstorp."
"The reason behind the decision is a greatly increased demand for the company's cloud services and secure data storage, which means that there is a need for a larger data centre in the region than the one planned in Staffanstorp."
"Microsoft has determined that the permit application for the construction and operation of reserve power for a facility with the planned capacity (70MW added power) will not be sufficient to meet the need for future expansion in the region. We will continue to operate and expand operations in our data centre in Staffanstorp, but this will only happen with the reserve power units that are already in place today," Microsoft outlined, in a recent statement.
In the announcement of this development, Microsoft said that work has "already begun" to find a "new suitable location" for it to expand its presence in the Swedish data centre market.