Microsoft to introduce new UPS to its Dublin data centre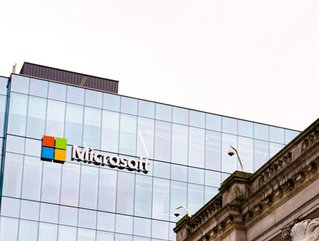 Microsoft has announced its plans to utilise lithium ion battery technology, to provide its Dublin site with new uninterruptible power supplies (UPS)
Microsoft has now confirmed that it will be introducing new UPS technology - which utilises backup power supplies fuelled by lithium ion batteries - to its Dublin data centre later this year.
These power supplies will be designed so that they can feed into the main electricity grid, thereby enabling Ireland's national grid to use these backup power sources.
The new UPS technology has now been tested and certified, meaning they are approved to be used within the data centre and to be connected to the grid.
Supporting Ireland's move to renewable energy
In addition to limiting the risk of power failures and blackouts within the data centre itself, this innovation will also help support Ireland in its shift towards more sustainable energy sources.
As the country increases its dependency on wind and solar energy, Microsoft's backup UPS power will help support the infrastructure, in the event of an energy shortage.
In a recent blog post, written by Christian Belady, the VP of Microsoft's data centre advanced development group, this new UPS tech will "unlock the value of the data centre".
"We have this battery asset in the data centre that is just sitting there… why don't we offer it to the grid and come up with a dynamic way of managing it as a dual-purpose asset and thus drive more efficiency and asset utilisation? That's [the thinking that] drove this win-win situation."
"If grid-interactive UPS systems replace the grid services currently provided by fossil-fuel power plants in Ireland and Northern Ireland, about two million metric tonnes of carbon dioxide emissions could be avoided in 2025," Belady added.