NETHITS announces location for new Valencia data centre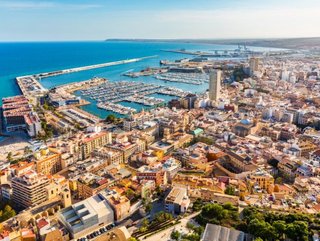 NETHITS Telecom Solutions has purchased a location for its new 215,200 sqft Valencia data centre, with targets for the site to become operational in 2025
NETHITS has announced that a location has been chosen for its new data centre location, situated in Valencia, Spain.
The site will be built in the Docks building in the Marina de València, a purchase which has received approval from the Valencia City Council.
The details of the new NETHITS Valencian data centre
Not only has the project been given approval from the Valencia City Council, but the local government body is actually giving its financial support to the data centre build.
NETHITS itself will be investing $281mn into building the new site.
Then, the Valencian Generalitat will provide financial aid for the site build. This will include non-refundable regional incentives (set to cover as much as 30% of the investment), soft loans from the Institute of Finance, and regional subsidies for the implementation of new companies.
Once complete, the site will comprise 215,200 sqft, have a 20MW capacity, around 1,000 racks, and hold the status of the region's largest data centre.
The plans are for the building to be extended - from two stories to five stories - which will allow NETHITS to base its new headquarters there.
Originally, site construction was scheduled to start in Q2 earlier this year. However, the target remains for the site to be complete by the end of 2025.
Currently, the Valencian data centre market is the third largest in Spain, with seven data centres (out of Spain's 125 in total) and 20 cloud service providers located there.
About NETHITS Telecom Solutions
NETHITS is a network, IPTV, WiFi and telecoms solutions provider, based in Valencia and founded in 2006.