Data centre automation predicted to reach $32.5b by 2030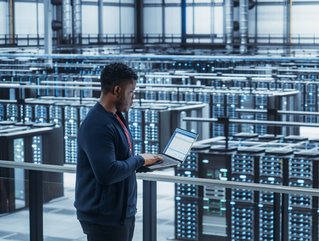 The recent report, published by Allied Market Research, predicts that the data centre automation market will be worth $32.5 billion in less than a decade
The valuation from Allied Market Research represents a pretty monumental surge - particularly when you consider the fact that the market only stood at $4.8 billion in 2020.
How quickly is the data centre automation market currently growing?
The sector's compound annual growth rate (CAGR) is set at 21.32% from 2021-30.
The report also predicted that, by 2030, Asia and the Pacific will be the global region that contributes the largest CAGR to the automation market. At the fastest growth point, the data centre automation market is set to reach a CAGR of 24.06%. This is despite the fact that, at the start of the forecast period, North America held the largest slice of the pie.
What is driving the data centre automation market's rapid growth?
The growth is being driven by a growing demand for data centres across a huge span of sectors, including the likes of IT and mobile telecommunications, plus other industries such as healthcare, education, energy, manufacturing and the public sector, all of which are rapidly adopting more digitised processes.
As these companies extend their digital presence, they use data centres both to manage this data surge and retain optimal process efficiency, while also keeping their environmental impact down to a minimum.
As a result, data centres provide them with a valuable, easily integrated solution.
Outside of work contexts, the (similarly rapid) rise in digital gaming has also created a pressing need for data centres, amongst both new and growing gaming companies.
The Covid-19 pandemic - as with many other digital sectors - has also fuelled this growth considerably. As more and more workforces became remote, they depended on online communication and cloud-based work platforms. Post-pandemic, this change has become permanent for many.
Through this and the ongoing modernisation of working at large, the growth of data centres is a trend that's showing no sign of slowing.