New World Record set for largest solar-powered data centre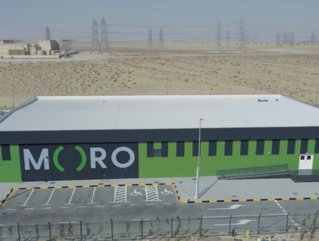 Guinness World Records has announced that a new record has been set for the world's largest solar-powered data centre, with the benchmark set by Moro Hub
Moro Hub's data centre has just been awarded the status of the world's largest solar-powered data centre by Guinness World Records.
The details of Moro Hub's record-winning data centre
The world's largest solar-powered data centre is 16,031.925 m², and is located in Dubai.
The record was awarded to Moro Hub on 2 November 2022.
This data centre was built by Moro Hub as a core part of its sustainability strategy.
About Moro Hub
Moro Hub is a wholly owned subsidiary of Digital DEWA and, in alignment with DEWA, it boasts an impressive sustainability agenda.
One of the UAE's most recent digital transformation initiatives is the Dubai 10X, which was recently initiated by Dubai Leaders. And, as part of 10X, DEWA's innovation unit created the Digital DEWA entity.
The Digital DEWA utilises AI and digital service innovations to enhance its manufacturing processes. And so, to provide the company with an agile data hub, Moro Hub was established in 2018, to form the backbone of Digital DEWA.
Today, Moro Hub offers services spanning a wide range of connectivity solutions, including cloud and hosting, smart cities, IoT and cybersecurity.
Its sustainability strategies - alongside its extensive investment into solar power - include sewage cycling and waste management initiatives.