NTT deploys green cooling tech in its Indian data centres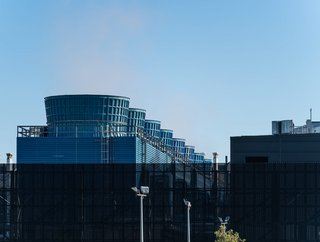 In a landmark sustainability first for Indian data centres, NTT has announced the deployment of Liquid Immersion Cooling and Direct Contact Liquid Cooling
This marks the first time in Liquid Immersion Cooling (LIC) and Direct Contact Liquid Cooling (DCLC) technologies have ever been deployed in a production environment within a data centre.
What's more, this is also the first time that NTT has deployed these cooling solutions in one of its global data centres.
NTT's market leadership in sustainable cooling technologies
NTT's announcement demonstrates the extent of its commitment to sustainability, and its status as a data centre pioneer, deploying industry leading solutions in this sphere.
In fact, these technologies will help the data centres to become up to 30% more energy efficient than they would be using conventional cooling systems.
The first-of-its-kind implementation - which also represents the largest in the APAC data centre market - took place at its Navi Mumbai Data Centre.
This ground-breaking project was the result of the collaborative efforts of the client, NTT, PhonePe, and NTT's key partners, which include Sudlows and Dell.
"At NTT, we are guided by the principle of universal wellness, a people-first approach for our own personnel, the communities we operate in, and the overall global environment," commented Sharad Sanghi, Chief Executive Officer of in India.
"The deployment of green data centre technologies as demonstrated by this facility is going to be a tremendous validation for alternative cooling technologies. As India's largest data centre operator, we recognize the impact that DCLC and LIC cooling can have in significantly reducing the power consumption in future data centres. By successfully integrating these advanced processes, we have taken another step in building a connected future in a sustainable and responsible manner on a global scale."