NTT: Unused data getting in way of sustainability targets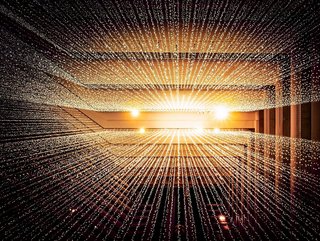 Cloud has predominantly impacted organisational sustainability goals, NTT says, improving operational efficiency and reducing CO2 emissions by 40-60%. Credit: Joshua Sortino
NTT Ltd report finds majority of businesses don't directly tie data storage to sustainability goals, despite 80% having policies and incentives in place
Despite a recent focus on sustainability initiatives, organisations have limited awareness of the impact data storage has on carbon emissions, a report by leading IT infrastructure and services company NTT Ltd has found.
Supported by NetApp, NTT's study found that businesses acknowledge that up to 60% of their data goes unused. The removal of this data waste and its unnecessary storage is having an impact on energy consumption and broader sustainability goals.
Organisations unaware of the sustainability consequences of unnecessary data
While today organisations have an unequivocal understanding that sustainability is important to their future success, 67% of them remain oblivious to the environmental consequences of their data strategies. Over half (58%) told NTT that they see the IT department as crucial in driving sustainability initiatives, yet IT operators don't always view the removal of unnecessary and unwanted data from data estates as a top working priority. Instead, more focus is being placed on purchasing and installing energy-efficient equipment.
A data estate is difficult to reduce in data capacity, with one-third of enterprises reporting feeling overwhelmed and almost two-thirds seeing rising data quantities as a problem they must deal with. Many IT professionals are holding off conducting data waste disposal due to the magnitude of the task, the risk of deleting something useful, and the effort required to gain organisational agreement.
When asked what is holding them back from furthering their sustainability agenda, half of the respondents stated that one of their main challenges is having to work with suppliers that do not share their vision and goals. This is exacerbated by a lack of understanding of how various technologies impact sustainability and limited awareness of the impact that data storage has on carbon emissions.
"Understanding the true impact of technology on sustainability is a key focus area for enterprises, but one that is highly complex and convoluted," said Miriam Murphy, CEO of Europe at NTT Ltd. "There is clearly still a lot of work to be done, with only 38% of those surveyed having successfully implemented a comprehensive business-wide strategy. This is where partners can step up and offer everything from consulting, technology audits, and strategy, to roadmap designs, implementation, and governance services."
"While organisations are gradually becoming aware of the amount of wasted data they store, what's particularly worrying is that so many haven't found an effective way to proactively tackle this," commented Matt Watts, Chief Technology Evangelist at NetApp. "The research highlights how much more work is required, even in an era where efficiencies and sustainability targets are at the forefront of business. At NetApp, we believe that smarter data storage is essential to reducing energy consumption and carbon emissions."
******
For more insights into the world of Data Centre - check out the latest edition of Data Centre Magazine and be sure to follow us on LinkedIn & Twitter.
Other magazines that may be of interest - Mobile Magazine.
Please also check out our upcoming event - Cloud and 5G LIVE on October 11 and 12 2023.
******
BizClik is a global provider of B2B digital media platforms that cover Executive Communities for CEOs, CFOs, CMOs, Sustainability leaders, Procurement & Supply Chain leaders, Technology & AI leaders, Cyber leaders, FinTech & InsurTech leaders as well as covering industries such as Manufacturing, Mining, Energy, EV, Construction, Healthcare and Food.
BizClik – based in London, Dubai, and New York – offers services such as content creation, advertising & sponsorship solutions, webinars & events.