Optimised open-source software in data centre infrastructure
By Philip Dawson, VP Analyst at Gartner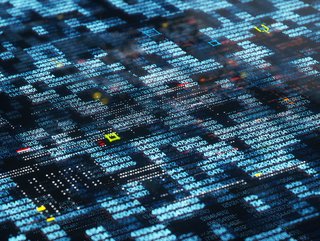 Philip Dawson, VP Analyst at Gartner, shares his top 3 ways how I&O leaders can optimise open-source software across data centre infrastructure
Adoption of open-source software (OSS) in the data centre, especially in on-premises environments, has been slow and limited to a few areas.
This leaves data centres incapable of taking advantage of the innovation and team transformation that OSS can enable and may risk delaying hybrid cloud deployments and innovation advantages, especially for production rollouts.
Infrastructure and operations (I&O) leaders can take several actions to optimise OSS adoption and help to address the gaps that prevent its adoption.
1. Prepare your teams to expand OSS adoption and bridge strategy gaps
With OSS adoption growing in the general technology market, improve internal resources by updating team members' knowledge and skills to cover a range of OSS, instead of using a "one by one" strategy. A gap in OSS skills in production can of course support skills shortages in on-premises environments, which prohibit cloud providers from scaling.
As a result, begin the process of incorporating new OSS into the data centre by assessing whether traditional OSS tools used in your on-premises data centre are still appropriate for their overall cloud strategy. Additionally, avoid evaluating an OSS tool solely on its lower licence cost and instead confirm its alignment with their overall cloud strategy and IT infrastructure modernisation priorities and roadmaps. For instance, Gartner's annual I&O survey shows that over half of I&O leaders indicated an urgent need for automation in their data centres.
Furthermore, identify the limitations (such as licenses or risk management concerns) of bringing OSS tools in cloud solutions or any other one-package solutions to on-premises data centre infrastructures.
2. Combine your IT infrastructure strategy and talent strategy with DevOps
Personnel within data centres can sometimes clash when it comes to OSS because some team members prefer internal control, while others are risk-takers and early adopters. To address the culture gap, collaboration is key.
Collaborate with DevOps and DevSecOps teams to produce a culture shift that encourages OSS adoption in the data centre. Focus on encouraging staff to contribute to global open-source communities, as this will not only mature the targeted OSS and improve its community, but also may change the roles of personnel involved in the OSS project.
I&O and data centre ops engineers are more accustomed to working in production/support environments than the test/dev environments, which are more familiar to app developers. This can lead to difficulty scaling the production environment in a data centre. To address the environmental gap, enhance your team's self-support skill set before adopting production OSS programmes, preparing for the test bed environments of both pre and post-production environments.
Personnel activities are often influenced by environment and experience and to fill team culture and environment gaps for OSS in the data centre, which traditionally has focused on stable and secure operations rather than innovation, leaders should establish open-source program offices and encourage InnerSourcing activities.
3. Maximise time management, support and costs
Maximising time management, support and costs are other key considerations when adopting OSS in data centres. For example, I&O staff often struggle to find additional time to learn new OSS skills because they're spending most of their time working on the current systems. Help staff find time to acquire these skills through training courses. For example, they can identify any manual and time-consuming tasks and automate them, then convert the extra time generated into learning time.
Traditionally, data centres have relied on external support for OSS initiatives because they waited until the targeted OSS matured. However, by improving the OSS skills of the data centre staff, the skill differences between external professionals and the dev team can be minimised. This can result in improved readiness to successfully use OSS without waiting for support and maturity.
Additionally, redefine your employee evaluation and assessment process to appropriately reward team members who acquire OSS expertise. Most importantly, link OSS adoption to business outcomes, at least when it comes to setting goals.
To balance external support fees and internal resource costs, periodically check the current total cost of ownership of the OSS. For example, if the OSS maturity level is relatively high and its current capability level is low, identify external services with lower costs. In general, a mature OSS will have a bigger ecosystem and will be easier to compare prices among many options.
The Gartner IT Infrastructure, Operations & Cloud Strategies Conference, taking place in London from the 21-22nd of November, will explore innovative and transformational opportunities with a global community of experts and peers.