Our guide to attending Mobile World Congress 2023, Barcelona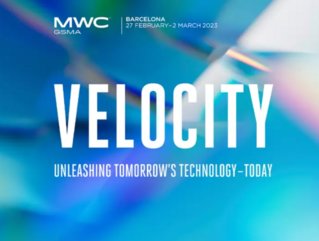 Next month Barcelona will host the largest, most influential event in global connectivity. To help you prepare, we've shared our data centre attendee guide
This year's Mobile World Congress (MWC) will take place from 27 February – 2 March. In Barcelona's iconic Fira Gran Via venue, MWC will host speakers from across the globe, representing the leaders in global connectivity technology.
Below, we've shared our comprehensive guide for attendees coming from the data centre industry, to ensure they make the most out of the event.
Keep reading to find a list of key speakers and the central themes being discussed during the event.
The key speakers at MWC Barcelona 2023
This year, MWC will host tens of thousands of senior executives from the top global companies, international governments and industry-leading technology businesses, spanning the fields of mobile, connectivity and data centres.
These will include, to name just a handful of the event's unmissable speakers:
The key themes for MWC Barcelona 2023
The key themes that will be explored during the event will focus on the latest technologies that are set to disrupt the industry.
This year, the five main themes are:
5G Acceleration - with topics including 'FWA: The Real 5G Success Story', 'Going Green: Are we Meeting Targets?', 'Ready to Talk 6G?' and 'Is a 5G Future for Everyone?'
Reality+ - with topics including 'Who are the New Consumers in Web 3.0', 'Natural Intelligence: Can AI Really Think for Itself?', and 'How Immersive Technologies Can Transform the World?'
OpenNet - with topics including 'OpenRAN: The Debate', 'How are Digital Twins Driving Network Transformation', 'Open Network Security: Who is Responsible?', and 'A Match Made in Space: The Relationship of Satellite and the Edge'
Digital Everything - with topics including 'The Smart Factory & Warehouse: Accelerating Digital Transformation with 5G', 'Digital Reality manufacturing in the Industrial Metavese' and 'Travel Beyond Cars'
FinTech - with topics including 'NFTs: The One-Hit Wonder?', 'Fighting Back Against Financial Fraud Crime' and 'Money in the Metaverse'