Panzura sets the data industry standard for gender equality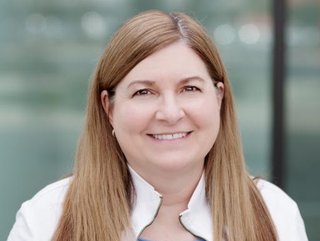 After refounding Panzura, CEO Jill Stelfox established pioneering gender equality goals, including building an unusually gender-balanced board of directors
Panzura, an American hybrid cloud company, is led by Jill Stelfox (photographed). Beyond being one of the only female CEOs in the data management industry, Stelfox has taken the struggling cloud company through to a period of rapid expansion.
Now, the company has just announced the introduction of Julie Parrish, forming a three-strong collective of female board directors.
Panzura's gender equality initiatives
In an ideal world, gender equality would be a default in data companies. Hopefully, in the near future, updates like these won't merit a news post from us.
However, we're certainly not there yet. In a markedly under representative industry, a board of directors that is almost equally gender balanced is an exceptional rarity.
To join its existing directors (two female and three male), Panzura has recently appointed Julie Parrish, Chief Marketing Officer at Corelight, and Stephen Singh, Global Vice President of ITO Strategy, Planning and Implementation.
Parrish brings extensive industry insight to the Panzura boardroom, having 30 years of experience in the networking, storage, security, and cloud technology sectors.
On joining Panzura, Julie remarked, "I am thrilled to be part of the Panzura team. The company is solving a 'right here, right now' problem for customers by giving them the tools to manage data across countless clouds and data centres - but it's doing so in a way that makes sense from a security, cost, and ease-of-use perspective."
Referring to Stelfox, Parrish added, "Jill is clearly an agent of change and innovation within the business. Together with her partners, she's sparked new ideas about how to approach secure data management in a more streamlined and holistic way."
Meet Jill Stelfox, one of the only female CEOs in data management
The news of these new appointments follows Panzura's impressive resurgence.
After being refounded in 2020, and under new leadership, the company launched a number of new products and increased its annual revenue by 200%.
What's more, Panzura's growth rate was four times higher than its competitors, and it successfully achieved a customer retention rate of 97%.
It is Stelfox who is widely attributed with bringing the company back from the brink.
Commenting on the newest additions to the board directors, Stelfox said:
"We are on a mission to change this industry. As one of the only female CEOs in data management, I knew we needed a highly competitive and equally valued team. To make that real, we equalised pay for men and women and recruited, what I call, business athletes who love to compete, leading to 200% growth since our refounding.
"Adding Julie and Stephen accomplishes my goal of an equitable and balanced board of human-focused leaders who share our vision of change."