Peter Herweck has been named as Schneider Electric's new CEO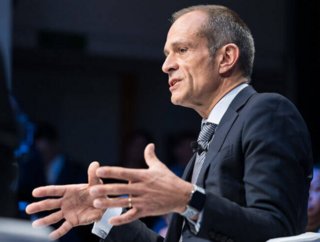 Peter Herweck, the former CEO of AVEVA, will replace Jean-Pascal Tricoire as the CEO of sustainable data centre giant Schneider Electric
Jean-Pascal Tricoire has announced that he will be stepping down from Schneider Electric's leading role, after almost two decades in the position. However, Tricoire will still remain the Chairman of the company board.
"After 36 years at Schneider, 20 of which were spent as Schneider Electric's COO or CEO, I am as passionate about our business, our people, and our customers as when I first started," Tricoire commented.
"The business is very different from what it was back in 2003 – close to four times the size it was, we have a very well-balanced geographical footprint with a focus on sustainability, digitisation, and electrification, and a unique culture."
The details of Schneider Electric's new CEO appointment
It has been announced that the company's new CEO will be Peter Herweck. The appointment is set to become effective on 4 May, later this year.
AVEVA's COO, Caspar Herzberg, is set to replace Herweck as the company's CEO.
This is not Herweck's first CEO appointment, as he joins Schneider after holding the title of AVEVA's CEO for almost two years.
Herweck has over 25 years of experience in the global industrial technology industry and in leadership positions. In fact, from 2016-2021, he was the Executive Vice President of Industrial automation at Schneider Electric.
The new appointment comes after Schneider Electric successfully closed its purchase deal for AVEVA.
Schneider also recently reported an 18% revenue rise in 2022, achieving a record $36bn.
"In the last two years, I have had the privilege to lead Aveva where we have undergone a massive transformation. Changing the scale by integrating three great companies – Schneider Electric's Software, Aveva, and OSISoft," commented Herweck.
"Launching the Platform of the new Data Hub, including the transition to cloud. Pivoting the organisation to offers facilitate the decarbonisation of industry."