Platform - the highly anticipated Antibes data centre forum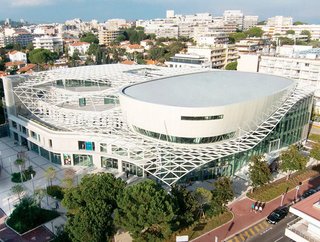 Platform, an upcoming data centre forum, is sponsored by some of the biggest names in the data centre industry, including Schneider, Siemens and F-AR
The new Platform event - which launches today, and runs till the 16th of September - is taking place in Antibes, France.
The forum will host more than 60 expert speakers, including key industry investors, data centre platform owners, and energy specialists, who will converge in Antibes to assess the outlook and opportunities ahead following unprecedented investment over the past two years.
The primary focus of the forum is interpreting the current market sentiment towards the sector, how M&A activity will play out, the impact of global market entry by private equity firms investing billion dollar funds, challenges ahead for energy mitigation and factors impacting ROI and the opportunity and risk over the next twelve months.
"As the market evolves, the ownership of digital infrastructure is changing, and this event provides a unique marketplace for players to transact," said Gregory Gerot, Co-Founder and Managing Director of Platform.
"It also embraces the hubs, facilitators, large-scale users and sustainable energy resources emerging across markets and the investment opportunities they represent."
"I'm delighted to be involved in this exciting initiative," commented Nicola Hayes, Non-Executive Director of Platform.
"Platform has been developed by a team with a unique understanding not only of all things infrastructure related, but also with more than 20-years experience in producing some of the best regarded events in the industry."
The event is being sponsored by some of the largest names in the industry, including Schneider Electric, Eversheds Sutherland, Engie, Red Engineering, Siemens, Uptime Institute, Paix, JLL, Norwegian Data Centre Industry, Austin Hughes, Critical Building, F-AR, the European Data Centre Association, Infrastructure Masons Climate Accord, and Jaymie Scotto & Associates (JSA).