Redcentric acquires 4D Data Centres, in £10mn purchase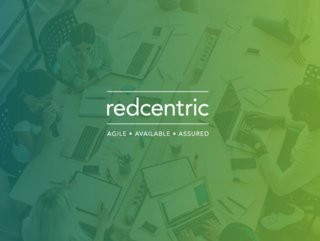 Redcentric, a managed services provider based in the UK, announced its acquisition of 4D Data Centers, a UK colocation provider
Redcentric has announced that it has acquired the UK colocation provider 4D Data Centres. The acquisition saw 4D's entire issued share capital purchased for £10 million ($11.8 million).
4D currently operates a number of UK sites, including a 603 sqm 1MW data centre in Surrey, and a 929 sqm 3MW facility in West Sussex, which the company acquired from BT back in 2016.
Before its recent acquisitions of 4D Data Centres and Sungard, Redcentric already operated four UK data centres in the UK, comprising a total 4,650 sqm.

Redcentric's expanding data centre investment portfolio
This is the latest in a number of recent purchases for Redcentric, as the company also acquired three Sungard data centres earlier this year.
After Sungard folded in March, the company was broken up. Daisy (a UK telecoms company) acquired the workplace recovery facilities and a number of the company's customers, while Redcentric acquired three data centres, plus part of the consulting business.
"With these two acquisitions, we have now completed five acquisitions in the last nine months and totally transformed the company. We have added over 600 customers to our base and increased run rate revenues by circa 60 percent," commented Peter Brotherton, CEO of Redcentric.
"The acquisition of Piksel has broadened our product offerings by adding full hyper-scale capability; the 7 Elements and Sungard consultancy acquisitions have significantly strengthened our security product portfolio; and the Sungard DCs acquisition has added new recovery-based services."
"We believe that we now have the most comprehensive IT and Telecommunications product and solutions offering in the market."
Redcentric originally paid £11 million for this acquisition (a figure which was later reduced to £10.12 million, after assertions that the contracted revenue thresholds had not been fulfilled).
Although Sungard was not proving profitable at the time of purchase, a number of new contracts - with a total value of £39 million - mean that Redcentric could start to see its facilities investment make profit within the next six months.
These signed contracts have come from a combination of 162 Sungard customers signing long-term contracts (representing approximately 60% of Sungard's original revenue base), and a further 57 (representing 30%) have confirmed short-term contracts.