Remotebase raises $2.1mn funding with launch of Talently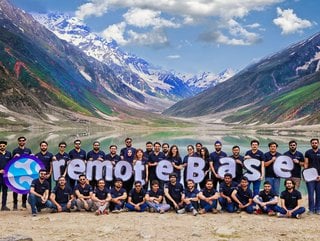 Remotebase announced that it has raised $2.1mn in its latest funding round, which comes alongside the launch of its new tech recruitment platform, Talently
The recruitment marketplace Remotebase has announced a $2.1mn funding round, as it launches its new developer hiring tool, Talently.
The pre-series A was co-led by Indus Valley Capital and Hustlefund Ventures with participation from Soma Capital, Angel Squad, Draper Associates, and Angel investors from Redis and Careem.
The details of Remotebase's new developer recruitment app
Remotebase connects companies to pre-vetted developer teams, who can be enlisted to support the client's operations within 24 hours.
To support this existing service, Remotebase has now launched its new recruitment app, called Talently.
Through Talently, managers can choose from over 60,000 pre-vetted developer profiles.
"Building and scaling our platform from just 11 engineers to now over 60,000+ within 2.5 years has truly been rewarding. With Talently we want to democratise work and enable millions of individuals from emerging countries to have access to the best opportunities in the world," commented Qasim Salam, the CEO of Remotebase.
"We have always believed that talent has no borders, and if opportunities were to be equally shared with everyone across the globe, creating a fast track channel to match opportunities with the best resources, the fusion of skills and ideas will result in a tremendous tech revolution that would elevate the tech industry standards beyond our expectations," added Talha Masood, the CTO of Remotebase.
"Talently is good news for tech recruiters, hiring managers, and CTOs who are constantly on the lookout for hiring the most reliable tech talent and want to avoid the costly hassle of technical assessments."
Navigating the global tech talent shortage
According to IDC, the global shortage of skilled engineers will reach up to 4 million developers by 2025.
Alongside this issue, research from Workable reveals that hiring a developer usually takes 42 days, which can increase more depending on the candidate's notice period.
Remotebase, and now its new Talently platform, was designed to help tech companies navigate these challenges.
"Talently has the potential to become a game-changer in the way tech talent is hired all over the world. It can help both companies and developers surpass geographical constraints and make hiring processes much more efficient," commented Tim Draper, an investor in Remotebase.