Salalah Free Zone: The ideal location for data centres
By Dr Ali Tabouk, CEO of Salalah Free Zone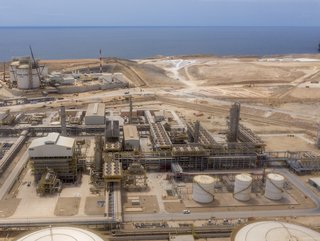 Located in the southern region of the Sultanate of Oman in the Arabian Peninsula, SFZ features a strategic location, world-class infrastructure, abundant energy supply, and proximity to high-demand markets. Credit: Salalah Free Zone
Salalah Free Zone is offering data centre investors top integrated logistics and support to take on Middle East and Africa markets
Salalah Free Zone (SFZ), part of Asyad Group, is responding today to the skyrocketing demand in data markets by offering a full set of incentives, infrastructure and logistics capabilities that make it a prime candidate for hosting data centres in the MENA region, offering unparalleled advantages tailored to cloud service providers and tech businesses.
Located in the southern region of the Sultanate of Oman in the Arabian Peninsula, SFZ features a strategic location, world-class infrastructure, abundant energy supply, and proximity to high-demand markets. It covers an area of 21 million sqm and managed to attract US$11.8 billion in global and local investments through a range of enticing incentives, including 100% foreign ownership, 30-year tax exemption, customs exemptions, zero VAT, highly competitive utility rates, no minimum capital requirement and available permits for up to 90% foreign workforce.
For hosting data centres and cloud infrastructure, SFZ's strategic advantage lies in its proximity to submarine cable landing points in Salalah, which ensure high connectivity and bandwidth, allowing it to meet the growing demand for data processing, storage, and transmission with minimal latency. Cables such as 2Africa, Gulf2Africa (G2A), India Europe Xpress (IEX), and Raman provide reliable connections to various regions, spanning from Africa to the Middle East, Europe, and India.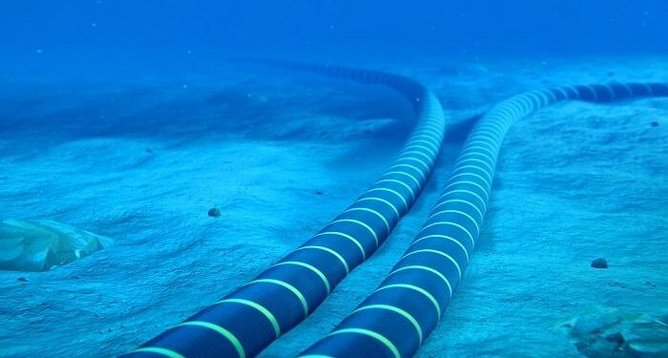 Submarine cables. Credit: Salalah Free Zone
SFZ also boasts a robust power infrastructure and hosts large-scale renewable energy projects, like H2Oman and SalalaH2, which guarantee a reliable and sustainable power supply for data centres. Equally important to ensure uninterrupted operation is SFZ's direct access to cold seawater coupled with Salalah's year-long moderate climate which reduces energy consumption and costs and enhances the vital cooling capabilities of HVAC systems.
In terms of human resources, SFZ's superior brick-and-mortar capabilities is complemented by Oman's commitment to education and technology. The country ranks first globally in the total number of science and engineering graduates, thereby offering a steady supply of skilled IT graduates. Oman also provides a politically and financially stable environment, ensuring a business-friendly atmosphere for international investors away from geopolitical volatility.
SFZ has capitalised on Oman's position as a major gateway between East and West to offer global cloud service providers and tech businesses unparalleled access to the high-demand data centre market in the Middle East and Africa. Its extremely competitive value proposition sets SFZ up to be the region's foremost hub for data centre operations. The brand invites businesses from all over the world to explore its offering and tap into the limitless growth potential unlocked by SFZ and Oman.
Opportunities in the GCC data sector are ripe, and the regional data centre market is projected to reach almost US$5.3bn by 2028. That is why SFZ is the perfect base of operations for tech and data investors looking to reap the benefits of catering to over three billion consumers today, as it puts them right at the doorstep of the underserved markets of the Middle East, Africa and South Asia. SFZ also gives investors the competitive edge through its combination of unrivalled business incentives, world-class infrastructure and unrestricted access to an integrated logistics ecosystem powered by Asyad Group.
Established in 2006, SFZ has been constantly developing its value proposition to bring global businesses and investors the unique opportunity to capitalise on the region's growing demands, Oman's robust infrastructure, abundant renewable energy and highly skilled workforce. Through its targeted capacity development efforts, SFZ is quickly building its credentials as a prominent hub for data centre investment and an integral enabler of Oman's rise as a global hub for technology logistics and infrastructure.
Disclosure: This article is an advertorial and monetary payment was received from Salalah Free Zone. It has gone through editorial control and passed the assessment for being informative.
******
For more insights into the world of Data Centre - check out the latest edition of Data Centre Magazine and be sure to follow us on LinkedIn & Twitter.
Other magazines that may be of interest - Mobile Magazine.
Please also check out our upcoming event - Cloud and 5G LIVE on October 11 and 12 2023.
******
BizClik is a global provider of B2B digital media platforms that cover Executive Communities for CEOs, CFOs, CMOs, Sustainability leaders, Procurement & Supply Chain leaders, Technology & AI leaders, Cyber leaders, FinTech & InsurTech leaders as well as covering industries such as Manufacturing, Mining, Energy, EV, Construction, Healthcare and Food.
BizClik – based in London, Dubai, and New York – offers services such as content creation, advertising & sponsorship solutions, webinars & events.