Scala to sponsor first Latin American iMasons chapter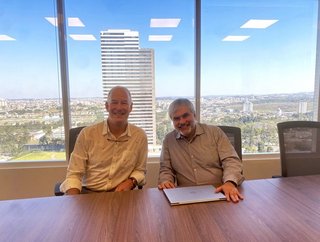 Scala Data Centers is now sponsoring the Infrastructure Masons (iMasons) new Brazilian Chapter - the first of its kind in the entirety of Latin America
Through this new sponsorship, Scala Data Centres will work with iMasons to help drive the development of new digital infrastructure, while also introducing regional environmental projects, professional training and education initiatives.
Scala Data Centers becomes an iMasons Foundation Partner
This initiative, designed to fuel the growth of Brazil's technological sector, is the first of its kind for iMasons. Not only in Brazil, but in the entirety of Latin America.
And as a Foundation Partner, Scala will be dedicating time and resources to foster iMasons' educational, networking and industry initiatives.
"Enabling digital infrastructure is a fundamental pillar of Scala's business model. By sponsoring the Brazilian Chapter, we will be able to cooperate and promote a joint agenda with iMasons, which is based on education and on advancing technical knowledge", commented Agostinho Villela, the CTO & CIO of Scala and the head of the Brazil Chapter.
"The Brazilian Chapter brings prominence to the professional, technological and environmental training actions to be developed in the country and opens an important and democratic dialogue within the entire local ecosystem", added Jeff Omelchuck, Executive Director of iMasons.
About Scala Data Centers
Scala Data Centers is a sustainable hyperscale data centre platform, based in Brazil. Founded by DigitalBridge, Scala offers its customisable colocation services to hyperscale clients, service and cloud software providers, and large enterprises.
In May earlier this year, Scala also joined the iMasons Climate Agreement (ICA), demonstrating its commitment to sustainability and ESG.