Schneider delivers data centre cooling infrastructure to UCD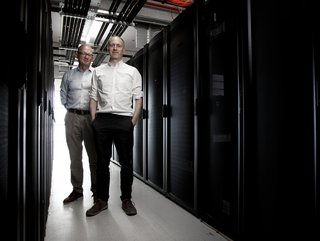 Schneider Electric has announced the successful delivery of a new data centre cooling infrastructure, for the world-renowned University College Dublin
Schneider Electric has been working with its Elite Partners, Total Power Solutions, to design and deliver a new data centre cooling system for the data centre of University College Dublin.
The high efficiency cooling system has been designed to help reduce the PUE of the campus' main production data centre, which accommodates high performance computing (HPC) clusters and provides a research platform for the university.
Creating a more sustainable, energy efficient and resilient data centre cooling solution
University College Dublin is one of Europe's leading research-intensive universities, with world renowned faculties of medicine, engineering, and major sciences.
The decision to revise and revitalise its data centre cooling architecture comes as part of a new strategic development plan from the university, to free up space at its central Dublin location, while also making the facility more energy efficient, resilient and scalable.
In response to a public tender, Total Power Solutions worked with Schneider Electric to secure the contract with a bid to replace the existing data centre cooling system with a Uniflair InRow Direct Expansion (DX) solution.
Schneider Electric's InRow DX cooling technology features a modular design, offers more predictable cooling and variable speed fans, which help to reduce energy consumption.
The new solution at UCD is based on 10 independent InRow DX cooling units, which are precisely sized to the server load, in order to optimise efficiency.
The system is also readily scalable, allowing the university to add further HPC clusters over time, and to accommodate future innovations in technology.
"We designed the system to allow for the addition of four more cooling units to meet future requirements for facility expansion and changes in server technology. The overall effects of installing the new system are greater resilience and peace of mind, more efficient use of space for the benefit of the university's main function of teaching, greater efficiency of IT infrastructure and consequently, a more sustainable operation," commented Tom Cannon, Enterprise Architecture Manager at UCD.
"For UCD, having an efficient and highly effective cooling infrastructure was critical to both their HPC research infrastructure and their general IT operations," added Marc Garner, VP, Secure Power Division, Schneider Electric UK & Ireland.
"By working together with Total Power Solutions, we were able to successfully deliver the new cooling architecture, which will provide UCD with greater resilience of their critical IT systems and will meet the demands of this prestigious university for many years ahead."