Schneider Electric appoints new Senior Vice President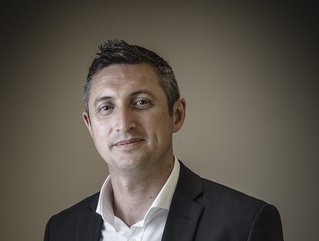 UK- and Ireland-based Marc Garner has been promoted to European Senior Vice President for his leadership and commitments to data centre sustainability
Schneider Electric™ has announced it has appointed Marc Garner as the new regional Senior Vice President of its Secure Power Division in Europe.
As Senior VP, Marc will be continuing to lead Schneider Electric's Secure Power Division across Europe, working with country and zone leaders in CEEI, DACH, France, Iberia, Ireland, Italy, and the UK to build the sustainable data centres of the future. He will also be responsible for Schneider Electric's flagship brand of physical infrastructure solutions, known as APC™, as well as its single and three-phase uninterruptible power supplies (UPS), edge computing solutions and its transactional business across Europe.
In addition to this, as the energy crisis rages on, Marc will be helping customers in Europe navigate these challenges and have an intrinsic role in accelerating the data centre industry's sustainability ambitions.
"I'm delighted to be appointed as SVP for the Secure Power Division in Europe and look forward to working with our customers across the region to fulfil our mission of being their digital partner for sustainability and efficiency," said Marc Garner. "I believe that digitalization and electrification are the key vectors for decarbonisation, and that our company's vision for Electricity 4.0 will be vital to help the data center sector transition from a consumer to a prosumer to enable greater resilience of the grid," commented Marc.