Schneider Electric updates data centre education course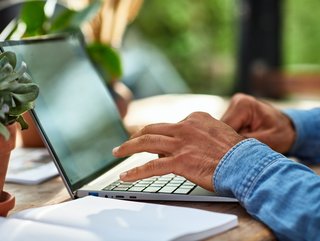 The data centre course at Schneider Electric University has undergone several new updates, to help address the data centre skills gap
Schneider Electric has announced a series of updates to its Schneider Electric University Data Centre Certified Associate (DCCA) qualification. This includes extending the course material, and adding a series of new courses for participants to enrol in.
Through these updates, Schneider aims to use its vendor-agnostic and CPD-accredited digital education platform to help tackle and amend the current data centre skills gap.
Schneider Electric's Data Centre Certified Associate qualification
To date, the university has delivered over a million courses, to over 650,000 data centre users in over 180 countries, across the world.
The newly updated course has seen an expansion of the material covered, in order to better reflect the current developments and modern technology within the industry.
The updates include fundamentals of power, cooling, racks, and physical security, and guidance on how to optimise data centre designs to drive resilience, energy efficiency and sustainability.
Its newest courses include Optimising Cooling Layouts for the Data Centre; Fundamental Cabling Strategies in the Data Centre; Examining Fire Protection Methods in the Data Centre; and Fundamentals of Cooling II – Humidity in the Data Centre.
And, as you'd expect from Schneider, the update has also seen the inclusion of several key sustainability focus points, including the new courses Data centre Site Selection and Planning; Alternative Power Generation Technologies; and Battery Technology for Data Centres.
How Schneider Electric is addressing the skills gap in the data centre industry
The updates to the Schneider Electric University qualification are designed to help data centre professionals upskill and better position themselves for progression within the industry.
The courses provided by the university are available in 14 different languages. In so doing, accessible and vendor-agnostic education is made readily available in the countries where new talent is needed most.
According to the Uptime Institute Annual Data centre Survey 2021, estimates show that staff requirements will grow, globally, to almost 2.3 million by 2025. But, already, 32% of respondents reported difficulty in retaining staff, and 47% said that it is difficult to find qualified candidates for open jobs.
"In the last few years, data centre capacity demands have grown exponentially, reaching record new highs as digitization and cloud adoption accelerates. The sector skills shortage, however, remains a significant challenge and has potential implications for other connected industries," commented Rob McKernan, Senior Vice President, Secure Power Division at Schneider Electric Europe.
"By providing guidance on the latest technology and sustainability initiatives, we believe the Schneider Electric University offers an invaluable resource to help bridge the skills gap by empowering business ecosystems, reskilling the workforce, and training the next generation of professionals to build the data centres of the future."