Schneider releases data centre sustainability research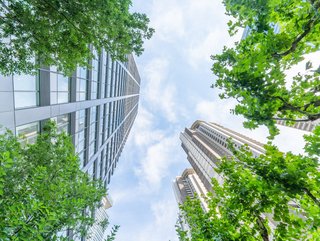 Schneider Electric has released its new independent research, which reveals the sustainability action gap within the global IT and data centre industries
Schneider Electric has commissioned two independent research studies, which reveal the current state of sustainability in IT and data centre operations.
The results reveal a stark disconnect between intent and action, indicating most of the industry is still at the beginning stage of its sustainability journey.
The report's key findings
One of the key trends exposed by the research paper - entitled Sustainability at the Edge – The Gap between Enterprise Plans and Sustainability Programs for Core and Distributed IT - was a 'perception-versus-reality dilemma' across much of the industry.
Many enterprise organisations believe their sustainability programmes are more advanced than they are in reality.
According to the report, "the maturity evaluations of nearly half of respondents (48%) did not match a previous answer."
"The research clearly demonstrates that across the data centre and IT industry, there is a sustainability action gap – the intention appears to be there, but action is lacking," commented Pankaj Sharma, EVP of the Secure Power Division, Schneider Electric.
"Of course, IT professionals understand and have taken steps to address sustainability. But what we lack, with some exception, is comprehensive and supported sustainability action plans and measurable targets to create the change required to address the climate crisis. These two research papers have documented a sustainability action gap and that is our collective challenge to address."
Interestingly, the paper found that 73% of organisations surveyed ranked sustainability as their second-most important business priority. But, critically, only 33% say they have created a strategic sustainability plan.
For the data centre and IT organisations surveyed, the main driver of their sustainability initiatives is business value. The most common approach being taken was for firms to begin with measuring energy usage, then expand into other sustainability metrics and tools.
The greatest challenges in their sustainability journeys, based on the findings, was optimising energy usage. This was followed by obtaining consistent data and metrics (for leaders or advanced firms) and lacking skilled staff (for starter organisations).