Should data centres invest in on-site renewable energy?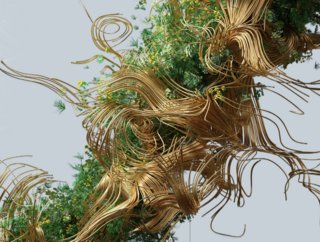 Could moving to green energy really be so straightforward? Data Centre Magazine explores the latest innovations in on-site renewable energy generation
The data centre industry has long been tarnished by its reputation as an irresponsible, energy-draining industry.
But, despite the common misconceptions of the general public, the data centre industry has long been committed to ensuring the highest possible degree of sustainability and energy efficiency, across all aspects of its operations.
Providers across the world are developing pioneering ways to better use resources, particularly energy. In particular, on-site renewable strategies - that generate, store and even give back green power - are becoming increasingly innovative. But, how much scope do these solutions really have?
The renewable energy solutions available to data centres
For data centres looking to reduce their carbon emissions, investment into sources of on-site renewable energy generation seems to be a pretty obvious one.
"Not only can this help companies meet their net zero and sustainability targets, but it also provides a long-term solution to rising energy prices and energy security. Ultimately, it allows energy-intensive businesses to benefit from their own supply of energy, meaning they become less reliant on the National Grid," explains Alex Hunter, the CEO of Sherwood Power.
There are currently several renewable energy generation options available to data centres, designed to suit the full scope of site sizes and locations.
"The most widely used renewable energy option is PV solar, which offers relatively fast installation and provides quick payback. It can be fitted on new facilities, or added later as a retrofit solution," adds Danel Turk, ABB's Solution Portfolio Manager for Data Centres.
Another popular alternative is wind energy, although this requires more land and special conditions for successful usage.
Alternatively, since diesel-powered generators remain the main source of standby energy for data centres, these are also a key focus area for sustainability, and research into alternative fuel sources is well underway.
"The use of hydrogenated vegetable oil instead of diesel in generators has the potential to reduce carbon emissions by up to 90%, as well as eliminating sulphur dioxide emissions and reducing harmful nitrogen oxides, and there are a number of these deployments already operational," explains David Watkins, Solutions Director for VIRTUS Data Centres.
"Hydrogen fuel cells are another emerging technology for providing standby power, and while not yet scalable to the levels required by a large data centre, can be used tactically within new builds - for example, to support the office areas."
Beyond a site-by-site basis, investments in these areas are benefiting the entire grid.
"Data centre investment is also leading to significant improvements to the mains grid, with data centres often directly funding the additional resources required, such as substations, to deliver the required power. The industry also has a long-term planning strategy to ensure capacity is available, so future power is secured ahead of time to limit clashes with local requirements," Watkins outlines.
"Combined with investments in PPA projects, this is increasing the availability of renewables, reducing the use of fossil fuels and the need to 'import' energy sources aiding countries' paths to energy independence. As the demand for energy increases with the transition to electric vehicles, grid enhancement is essential."
A future-proof investment - the main challenges for data centres
For any site looking to commence renewable energy generation on-site, there are a number of key considerations.
"Firstly, there are logistical issues that need addressing when investing in on-site renewables, such as any planning requirements, whether the cables and infrastructure on-site are large enough to carry the new load, and where energy generation and storage can be safely located together," Hunter advises.
"Then, there are the financial considerations: is this a capital purchase, or does it require a fully financed solution? What is the current electricity contract and when does it expire? What is the current capacity (kW) limit and what is needed in the future to allow for business growth?"
And, of course, there is the matter of choosing what type of energy to invest in. This decision is usually driven by a company's motivation for change and what solution would be the best fit for the specific site's location, size and requirements.
"The challenge with renewable energy sources is that supplies are typically far more variable than energy from fossil fuels. Solar power is affected by fluctuations in sunlight levels and the time of day, wind is reliant on weather conditions, and so on," Hunter illustrates.
"This means data centres that want to switch to on-site renewable energy need to consider how they will back up their power generation (so, for example, they still have power on a cloudy day). By co-locating energy storage alongside energy production, centres can ensure a consistent supply of energy when and where it is needed."
This is a critical consideration, as it is vital that data centres can guarantee that using renewable energy doesn't compromise the performance or reliability of the site.
"The ideal approach would be to add some buffer or storage devices. This allows data centres to take control of their system and use tools to be more efficient in utilising their resources. This may come with additional investments but there are benefits to be gained, including a quicker return on these initial expenses," Turk outlines.
According to Hunter, a more robust approach would involve deploying a hybrid solution, where power is generated from a number of different renewable sources and then stored in one on-site location.
"A hybrid approach helps offset the limitations of any specific renewable. There are two major benefits of opting for hybrid renewables: companies ensure a consistent supply of energy, and can meet their required electricity load - which is particularly important for energy-intensive sites like data centres," Hunter adds.
This poses an interesting solution to the inherent unreliability of most renewable energy sources.
Whichever route you choose to investigate further, the benefits of on-site renewables can be huge. Not only for the reputation, credibility and customer retention of your company, but for the image of the data centre industry at large.
"Working through these considerations can take time (and it can be helpful to seek impartial professional advice to work through all of these questions). But by doing so, data centres can benefit from lower energy costs - and improved sustainability - long-term," Hunter asserts.
"The ability of data centre providers to make use of renewable energy sources has been game-changing in the industry's pursuit of a sustainable future," adds Watkins.
"These investments in PPAs deliver increased volumes of renewable energy to the grid, create 'green' jobs and deliver cost certainty for operators and competitive pricing for customers that is not subject to energy market volatility."