Siemens receives Frost & Sullivan Company of the Year award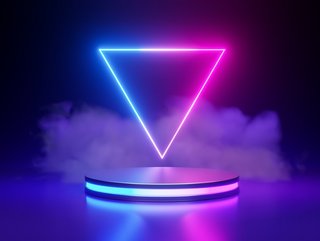 Siemens has been awarded the prestigious Frost & Sullivan 2022 Company of the Year award, for the 'pioneering approach' of its data centre solutions
The award was granted in recognition of the cost-effectiveness and scalability of the ecosystem that Siemens has created, and the significant improvement that it unlocks for data centre performance.
'One of the most technologically innovative companies in the sector'
Frost & Sullivan has awarded Siemens the title of its 2022 Company of the Year, for its 'innovative and leading approach in the data centre industry.'
Through its ongoing work to track, analyse, and ultimately better understand market mega trends, Siemens is able to fully capitalise on market opportunities, innovate and influence future developments in the data centre industry.
'This forward-thinking spirit has led Siemens to position itself as one of the most technologically innovative companies in the sector, and its products are a step ahead in the industry's technology', outlined Frost & Sullivan in its report.
Frost & Sullivan used the example of Siemens's Integrated Data Centre Management Suite (IDCMS), as a tool that offers a highly comprehensive approach to data centre infrastructure management, successfully decreasing human error and preventing unplanned downtime in sites
"The foundational element of the company's innovation strategy is creating value through addressing unmet and underserved market needs. This has served as a catalyst for the company's excellence in the data centre industry where its products and solutions offer high levels of uptime, efficiency, scalability, and cost savings," commented Gautham Gnanajothi, Global Vice President of Research at Frost & Sullivan.
"By deploying Siemens products, data centres across the world have gained a competitive advantage in all aspects of electrification and automation. The company has time and again proven its mettle by raising the bar higher every time and developing products and solutions that address customer pain points and frustrations."
"As a critical component of global digital infrastructure, it's imperative that we continue to optimise the way we design, build and operate data centres," added Giuseppe Leto, Global Portfolio Manager for Data Centres at Siemens Smart Infrastructure.
"By applying technology with purpose we can ensure greater reliability, uptime and utilisation, while also meeting ever more stringent sustainability targets throughout the lifecycle of a data centre. We're delighted to have been recognised for our innovative work in this industry."