Snowflake announces UK Microsoft Azure general availability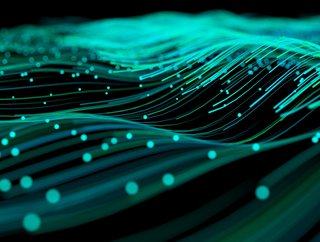 The data localisation provider Snowflake has announced availability on Microsoft Azure in the UK, to meet growing customer demand for local data residency
Snowflake, a data cloud company, has announced its general availability on Microsoft Azure in the UK.
This cloud-native platform comprises a range of business intelligence capabilities, including applications, cybersecurity, collaboration, data warehousing, data lake, data engineering, data science and ML.
This expansion has been driven by high customer demand for local data residency, from both the UK's private and public sectors.
Deploying data workloads through the public cloud
In this move to multi-cloud availability, across three major public clouds, Snowflake is working to make it easier for organisations to deploy its data capabilities. Now, deployment can be achieved from region-to-region, through cross-cloud data replication for workloads.
"This Microsoft Azure deployment further highlights Snowflake's commitment to helping businesses in the UK take full advantage of cloud technology while also enjoying data residency," commented Julien Alteirac, Area Vice President UK&I, Snowflake.
"Snowflake customers in the UK can keep their data in the country, and at the same time benefit from the flexibility of multi-cloud to drive innovation and adaptability for their organisations. This deployment is a further representation of our ongoing commitment to data innovators in the UK."
"This launch further demonstrates our commitment to meeting our customers' most stringent requirements, working hand in hand with our key partners," added Orla McGrath, Global Partner Solutions Lead, Microsoft UK.
"By ensuring availability of the Snowflake Data Cloud in our UK data centres, customers and partners across a wide range of industries can be better prepared to meet local data residency requirements, whilst leveraging the tools they need to accelerate their own data and AI strategies."