Solving the perfect storm of pressures with IP Routing
By Jon Lundstrom, North American Segment Leader, Nokia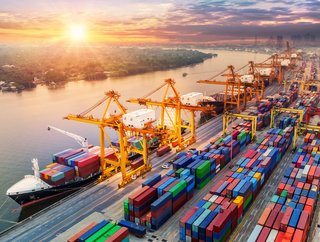 Jon Lundstrom, North American Segment Leader at Nokia, outlines the value of IP Routing and its unique connectivity performance benefits
Webscale companies build and operate data centres, clouds, and networking interconnection infrastructure needed to host and deliver cloud services. Webscale companies are facing a perfect storm of new pressures as the world deepens its dependency on cloud content, and the next generation of applications. These pressures will continue to increase as more 5G, Industry 4.0, Internet of Things, and emerging Metaverse applications reach mainstream – but so will the opportunities to profit from these technologies.
To keep pace with these growing pressures, Webscale companies need modern IP routed networks to support massive scale, high performance, ubiquitous cyber security, real-time automation all while doing so in a sustainable and cost-efficient way.
Satisfying exponential traffic growth with 800GE
The latest Equinix Global Interconnection Index predicts that global interconnection bandwidth will grow at a 40% five-year CAGR, from 2021 to 2025, reaching 27,762 Tb/s, which is equivalent to 110 zettabytes of data exchanged annually.
As traffic keeps growing, Webscale companies are facing challenges to scale network capacity within their existing space, energy, and thermal footprint. To meet these challenges, Internet exchange providers (IXPs), colocation providers, cloud providers, or enterprises that are already starting to deploy 400GE links at any scale should consider deploying 800GE routing to scale network capacity in a more significant way.
The use of 800GE capable platforms will result in increased energy and space efficiency, while also benefiting from the operational advantages of a smaller number of ports and links to manage and maintain. While the typical counterargument of initial high-cost pluggable optics has been true in previous scale transitions, the price points of 800GE optics are already economical versus multiple numbers of 100GE or 400GE pluggable optics to meet the same scale requirements. Furthermore, the continued investments in legacy 100GE and 400GE routers that cannot be upgraded to 800GE, will result in increased operational complexity later. Overall, 800GE routing offers a smooth upgrade path from 100GE or 400GE and can be designed to ensure backward compatibility and the migration from legacy slower interface speeds.
Providing uncompromised performance
It's one thing to provide more capacity but how can IP routing provide the performance needed for the next generation of applications? Application performance can be measured in several ways including Quality of Service (QoS) that measures packet loss, latency, and jitter. Another way is to measure the deterioration of line rate when more high touch services (QoS, security, inspection, encryption, etc.) are enabled on the port or line.
To meet QoS demands and line rate performance both the design of the router and its network operating system (NOS) play key roles. A router that is not designed for very high scale for high touch service delivery can negatively impact the QoS of the service while also virtually decreasing the throughput or capacity of the port and system. Predictable performance and reliability are key characteristics of a modern IP router, with the expectation of line rate performance regardless of the services and features enabled. Only a proven NOS with a pedigree and history of performing in massive networks, using protocols such as border gateway protocol (BGP)and ethernet VPN (EVPN), will be able to meet the needs of operations teams tasked to maintain consistent performance and Quality of Experience (QoE) for end customers.
Deploying ubiquitous security
IP networks are changing faster than ever. With these changes come new network-level security threats. Increasing numbers of IoT and Industry 4.0 devices are being connected to the IP network and may be vulnerable to hijacking. 5G is accelerating cloudification, which enables network functions and services to run anywhere. As network functions become more distributed, the attack surface increases.
To provide at-scale protection of IP routing networks, IP router security must be more like packet forwarding – a high-performance, highly scalable capability of the IP network itself. Security must be embedded into the DNA of every layer of an IP routing infrastructure, providing high-performance, fully featured and at-scale protection for mission-critical IP networks.
This starts with the IP silicon layer of a router, by providing the filtering scale and performance headroom necessary to be a highly precise attack sensor and mitigation element. It must provide a next generation encryption capability required to secure any or all services, over any transport, at any time. Both capabilities should be capable of being used at line rate – without impacting the performance of other services running on the same chipset.
The router's NOS must be secure itself and be capable of identifying and blocking attempts at manipulation and unauthorized access. The NOS should also be used to limit every control plane interaction to its fair-share slice of the control plane CPU. This stops volumetric attacks from overwhelming the control plane processor, without impacting legitimate control plane interactions or dataplane forwarding.
Boosting operational productivity
As cloud traffic volumes, connections, and performance expectations all increase exponentially, often operational capacity cannot keep pace to execute the tasks needed to operate the network and the expected deluge of traffic. This is where automation must be deployed.
Cloud traffic patterns simply can't tolerate IP networks that take months to adjust. Webscale networks must have the ability to adapt intelligently to transient conditions with minimal intervention, and dynamically adapt and adjust network resources based on changes in demand. To build responsive, secure, and efficient IP networks an insight-driven, automated operations model is needed that is grounded in concise network visibility and control.
To perform this, an intent-based centralized controller is needed to constantly request, receive, and process information efficiently from the network. The IP routing elements must be modernized with a model-driven NOS architecture, where each service is equipped with its own YANG data model to facilitate streaming telemetry. Modern interfaces such as gRPC should be used to facilitate consistent and efficient exchange of data and control.
This insight-driven framework can be leveraged to offer advanced traffic engineering and flow optimization. Application of this framework includes automating advanced MPLS-TE for Webscale networks that use RSVP-based MPLS network architectures. Other routing use cases that can be deployed with this architecture includes Segment Routing and the use of the Computation Element Communication Protocol (PCEP), allowing cloud providers a centralized approach to optimizing paths and traffic flows.
Sustainability
As we add scale, drive performance, and security applications, our planet needs us to conserve energy and reduce carbon emissions. Specifically, for Webscale networks, there are practical limits to the energy, space, and cooling that is available in central offices, data centres, and IXPs. Sustainable traffic growth, therefore, requires that any increase in network capacity is offset by an increase in resource efficiency.
Next generation routers must take this into consideration as they design their next generation silicon and chipsets. A modern router equipped with 800GE interfaces is an example of how an increase in capacity also comes with a decrease in power consumption and space requirements. When considering both router silicon and optics, power efficiency can be expected to be reduced by up to 75%, while creating three times more capacity within the same rack space when moving to an 800GE capable platform.
Conclusion
Despite the diversity of requirements that modern Webscale networks face, a modern IP router can have an enormous positive impact on addressing them. Although at its core, a router routes packets from one location to another, there is a diversity of router capabilities needed within a Webscale network, defined by where it is located within the architecture. From Peering routers, data centre gateways, core routers, edge routers, they all should inherit the aforementioned philosophy and capabilities so they can play their role in enabling the next generation of Webscale networking.