Spotlight: Virginia Beach as a growing interconnectivity hub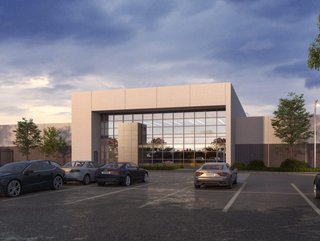 The Virginia Beach data centre ecosystem is rapidly expanding, with key players like PointOne increasing interconnectivity and advancing infrastructure
Virginia Beach is known across the world. If you're a tourist, it'll be Chesapeake Bay, and the 3-mile boardwalk spanning its famous beaches. Or, if you're from the military, you'll know the region as America's largest military community.
But, what many may not expect from Virginia Beach, is its thriving - and rapidly growing - role in the digital telecoms sector.
The Port of Virginia, and its place in the global data centre market
The Port of Virginia (the second largest on the East Coast) has long made the region a global commerce giant. But, in more recent years, its prime location (both in terms of its positioning in America, and its easy proximity to the Atlantic) has made it an invaluable opportunity for telecommunications companies.
Today, Virginia Beach is a rapidly growing digital ecosystem, and an important hub for subsea cable diversity along the US East Coast.
It is a thriving, ever-increasing technology hub, with an expanding economy that promises ample scope for further expansion. In general, the Hampton Roads region occupies a market that is poised for further growth.
The key developments driving Virginia Beach's rapid infrastructure growth
Thanks to a series of rapid recent developments, the infrastructure in Virginia Beach is equipped to cater to the digital economy, and the region's subsea cable industry.
From 2014 to 2018, the Atlantic subsea cable region saw a steady capacity growth of 29% CAGR—this pace is only set to increase.
Currently, the Virginia Beach region offers three intercontinental, high capacity, and low latency subsea cables: MAREA, BRUSA and Dunant. These provide dependable, resilient and high-speed connectivity to Europe and the Americas.
Connecting the north with the south, the BRUSA cable runs from Virginia Beach to Rio de Janeiro and Fortaleza, Brazil, as well as San Juan, Puerto Rico. The cable consists of eight fibre pairs and stretches around 11,000km to make these connections.
The MAREA cable stretches 4,000 miles from Virginia Beach to Bilbao, and can transfer data at exceptional speeds of 200 terabits per second - over 16 million times faster than an average home internet connection.
Dunant was deployed in 2021. This broke records, as the world's highest capacity submarine cable, with 12 pairs and a 250 tbps capacity.
It has also been announced that two new cables will be added to this list - SAExWest and Confluence - 1, with Confluence - 1 linking the East Coast's cable landing stations.
This telecommunications port bridges connections across the world, a feat which has been achieved thanks to the following key developments:
The City of Virginia Beach incentivized data center development by reducing tax rates for data center equipment and supporting data center projects
Telxius constructed a Cable Landing Station to land MAREA, BRUSA and Dunant
PointOne established a direct on-net connection to MAREA, BRUSA and Dunant from their enterprise-class data center facility
The BRUSA cable is being extended (the "Junior" cable extension) to provide direct links to lower South America
A regional connectivity ring is set for completion in December 2024
And, as the region gears itself up for the launch of 5G and the rise of smart cities, leading providers like PointOne will offer a service that's even more invaluable. PointOne provides users with the ability to scale their applications, allowing flexibility to connect additional existing buildings to its network.
PointOne's NAP of Virginia Beach is a leading carrier-neutral data centre and cable landing station, with direct on-net connection to MAREA, BRUSA and Dunant. The facility is connected to the closest cable landing zone to Northern Virginia. As such, it is ideally positioned to take full advantage of this rapidly expanding market.