STACK expands its flagship Portland campus to reach 200MW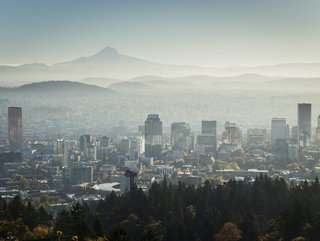 STACK Infrastructure has announced a new land purchase, which will enable it to expand its flagship Portland campus to 200MW, almost doubling it in size
STACK Infrastructure has announced its new land acquisition, to expand its flagship Portland data centre campus.
This investment is designed to expand STACK's presence in a core Pacific Northwest hyperscale market.
STACK Infrastructure's planned data centre expansion
STACK will be almost doubling its Portland campus footprint, to reach a total of 50 acres.
Thanks to this site expansion, the site will be able to reach a 200MW capacity.
This means that STACK's total available and in-development capacity in Hillsboro has reached over 230MW.
What's more, the site benefits highly from Hillsboro's Enterprise Zone and sustainable power practices, having achieved 100% renewable energy being delivered across STACK facilities in the region.
The Hillsboro data centre market
Hillsboro, Oregon, repressents one of America's fastest growing data centre markets.
As such, STACK intends to set this latest expansion as part of an ongoing plan for the site. That way, STACK can continue to offer maximum scalability in this high-demand location.
"As one of the first data center developers in Hillsboro, STACK is dedicated to swift, strategic development to continuously address the demand for available capacity in this rapidly expanding region," commented Brian Cox, Chief Executive Officer of STACK Americas.
"Our commitment to deliver 200MW on this campus builds on our significant investment in the market."
About STACK Infrastructure
STACK Infrastructure provides a scalable, customisable digital infrastructure service, enabling global companies to quickly expand their services. STACK currently operates in numerous markets across the Americas, including Atlanta, Georgia; Chicago, Illinois; Dallas/Fort Worth, Texas; New Albany, Ohio; Northern Virginia; Phoenix, AZ; Portland, Oregon; Silicon Valley, California; and Toronto, Canada.