Sustainable data centres are the key to a greener future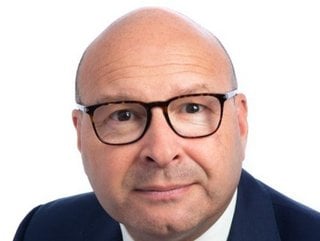 Dave Archer, Business Manager Influenced Sales at Mitsubishi Electric. Credit: Mitsubishi Electric
Dave Archer of Mitsubishi Electric, sits down with Data Centre Magazine, discusses how the right cooling system can lead the way to a more sustainable futu
Dave Archer is Mitsubishi Electric's Business Manager Influenced Sales. In his role, which he took up in July 2023 - following a two-year stint as National M&E Manager - he brings his decades of industrial equipment experience to a plethora of industries, including the data centre sector.
"Building a greener future has become a key priority for individuals and businesses in the UK," he said. "Yet, 78% of the energy we use comes from fossil fuels which are responsible for most of the UK's territorial emissions of climate-changing greenhouse gases. Using energy more efficiently and intelligently in everyday life is vital to averting climate change.
"But in today's society, where technology is evolving rapidly and everything is digitalised, minimising energy consumption can be a real struggle as more digital information is being created and stored in huge, energy-intensive data centres. Making data centres truly sustainable by controlling energy use and preventing waste must be a priority to prepare for the future, though it isn't a straightforward issue."
Here, he discusses how selecting the right cooling system and reusing wasted resources can lead the way to a more environmentally friendly future.
What are the environmental challenges raised by data centres?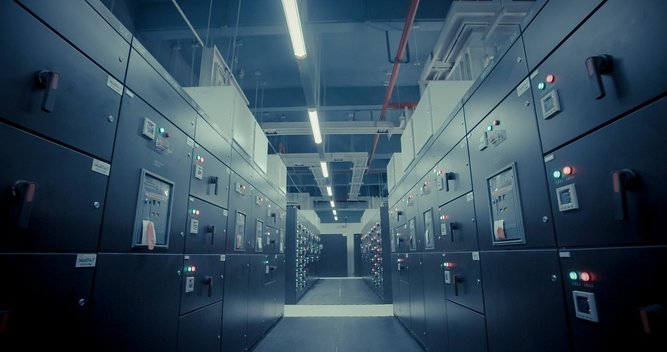 "Building a greener future has become a key priority for individuals and businesses in the UK," Archer said. Credit: Mitsubishi Electric
Data centres are becoming increasingly important as the amount of data generated in all walks of life increases. This means the sector's energy efficiency is under increasing scrutiny. Data centres are currently responsible for 1.5% of global energy consumption, and we expect it to reach 8% in 2030. As data centre tech becomes ever-more supercharged, finding ways to conserve energy is vital. But although the industry has worked hard to increase computing capacity while controlling energy use, improving energy efficiency is not straightforward. Sustainability is not always taken into account when designing data centres.
We can't prevent data centres from consuming more energy to produce more power in the future. Data shows the largest data centres produce over 100MW of energy, and we anticipate the increasing adoption of Generative AI to double or triple energy consumption in data centres. However, addressing the rising concerns about sustainability must be a core area of focus for designers and data centre operators. With change coming rapidly, they must consider all the options available to improve energy efficiency in data centres – this will be key to achieving the industry's goal of reaching net-zero by 2030.
What is the importance of selecting the right cooling solution?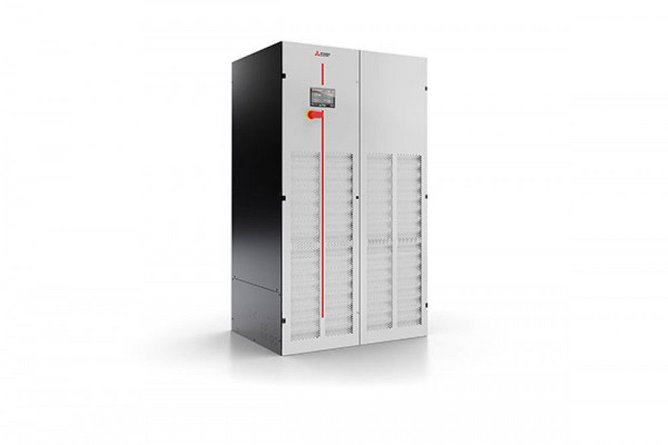 x-MEXT DX R410A Close Control System. Credit: Mitsubishi
It is key for businesses to ensure their IT systems allow them to quickly and easily access the data they need. The shortest outages can be extremely disruptive and greatly impact productivity and revenue. Therefore, IT servers must be kept in optimal conditions, which means adopting a reliable cooling solution.
Finding areas for conserving energy is vital, and data centre cooling systems are a potential source of savings, with up to 40% of total energy consumption in a data centre coming from cooling systems. Adopting the right cooling solutions in data centres not only boosts productivity by reducing the risk of an outage but also reduces the carbon footprint, enables the use of renewable energy sources and minimises operational costs. Data centre operators aim to upgrade facility cooling systems to transition to low carbon, cost-effective solutions and future-proof against rising heat requirements. For example, Mitsubishi Electric offers DX Computer Room Air Conditioning (CRAC) solutions that control temperature and humidity in small and medium-sized enterprise data centres. They create an appropriate environment for IT systems while reducing energy consumption and running costs.
How can reusing heat help to avoid wasting energy?
With great power comes more heat. Data centres eject a lot of heat, and one of the most critical questions for the future will be what to do with it. What is certain is that this heat shouldn't go to waste. This is an environmental and financial question – wasted heat means wasted energy, unnecessary costs and a significant impact on the planet.
One development gaining popularity is re-using the heat from data centre servers to heat homes and buildings and cut CO2 emissions. We expect the data-centre heating market to be worth US$2.5 billion by 2025. The heat removed from the data centre servers can provide hot water to other buildings. Some high-temperature systems can also directly heat other buildings where appropriate. The temperature doesn't have to be high – low-temperature rejected heat can be combined with heat pumps to raise the water temperature for domestic hot water and space heating in offices and homes.
If we treat the ejected heat as a form of energy, then the combination of efficient cooling and heat pumps for modern ambient networks can make all the difference. This approach, known as an ambient heat loop or Fifth Generation heat network, saves energy and costs. For example, Dutch company Switch Datacenters has replaced its gas generator units with data-centre heating to reduce its reliance on natural gas. Eventually, the organisation delivered 97% of its server heat to homes and offices to improve energy efficiency and allow customers to save power costs.
There is little doubt that the modern world needs data centres. Today's increasing flow of digital data needs to be stored securely and in optimal conditions, but not at the price of the environment. Cutting gas emissions and energy consumption must remain among the top priorities. Harnessing energy-efficient cooling by re-using ejected heat is a practical solution to minimise waste, reduce emissions and contribute to building a more sustainable and modern future.
******
For more insights into the world of Data Centre - check out the latest edition of Data Centre Magazine and be sure to follow us on LinkedIn & Twitter.
Other magazines that may be of interest - Mobile Magazine.
Please also check out our upcoming event - Cloud and 5G LIVE on October 11 and 12 2023.
******
BizClik is a global provider of B2B digital media platforms that cover Executive Communities for CEOs, CFOs, CMOs, Sustainability leaders, Procurement & Supply Chain leaders, Technology & AI leaders, Cyber leaders, FinTech & InsurTech leaders as well as covering industries such as Manufacturing, Mining, Energy, EV, Construction, Healthcare and Food.
BizClik – based in London, Dubai, and New York – offers services such as content creation, advertising & sponsorship solutions, webinars & events.