Svein Atle Hagaseth appointed as Green Mountain's new CEO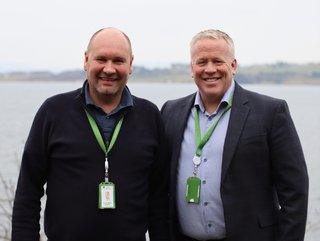 The sustainable data centre giant Green Mountain has just announced that Svein Atle Hagaseth, its former Chief Sales Officer, will take the role of CEO
Svein Atle Hagaseth has been appointed as the new CEO of Green Mountain.
The details of Green Mountain's new CEO appointment
Hagaseth has served as the company's Chief Sales Officer for the last five years, and has been working with Green Mountain for almost seven years.
According to a press release issued by Green Mountain, Hagaseth holds an extensive international network and experience, which will align well with the company's ambition to grow and assert itself as a leading sustainable pan-European co-location provider.
The former CEO, Tor Kristian Gyland, will be stepping down due to personal reasons, but he plans to remain with the company as a consultant, for the present.
"I look forward to continuing my journey in Green Mountain and I am extremely honoured and excited to lead such an amazing organisation. Through our people and operational excellence, we are ready to capitalise on our platform for growth, both in Norway and across Europe," commented Hagaseth.
"On behalf of the Board and owners, I want to thank Gyland for his many years of exceptional service to Green Mountain and we wish him all the best in his future endeavours. At the same time, we are certain that under Hagaseth's leadership, Green Mountain will fulfil its growth ambitions," added Eyal Henkin, CEO of the Azrieli Group.
About Green Mountain
Green Mountain designs, builds and operates high security, robust wholesale colocation data centres.
The company specialises in delivering high-end data centre services to demanding enterprise and wholesale customers around the world. The company currently operates two data centres in Norway; DC1-Stavanger at Rennesøy just outside Stavanger and DC2-Telemark at Rjukan. Both data centres are Tier III certified by Uptime Institute for design and facility.
Green Mountain's data centres are highly energy efficient, and use 100% renewable power combined, making them amongst the greenest data centres in the world.