Tech Show London's celebration of International Women's Day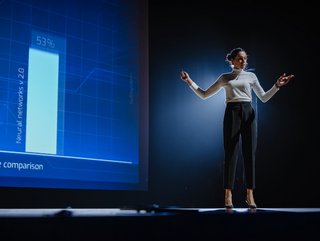 In celebration of International Women's Day, Starling Bank CEO and former MI5 Director General will open this year's Tech Show London
Tech Show London has announced that Anne Boden and Baroness Eliza Manningham-Buller will open the event, as part of the event's diverse line-up of internationally renowned speakers.
Tech Show London 2023 - key details for the event
Tech Show London takes place on 8-9 March at ExCeL London. The award-winning event brings together five free-to-attend events, including Cloud Expo Europe, DevOps Live, Cloud & Cyber Security Expo, Big Data & AI World, and Data Centre World.
Kicking off the event will be a keynote conversation on being an empowering leader in the face of global change, featuring CEO of Starling Bank, Anne Boden, and former Director General of MI5, Baroness Eliza Manningham-Buller.
Anne Boden recently made headlines, as she led the digital bank to an expected quadrupling of profits between 2022 and 2023, explaining that 'it's no accident that we have never sought a silly valuation, even when the prospect of one was dangled before us'.
Former British intelligence officer, Eliza Manningham-Buller, was listed as one of the World's 100 Most Powerful Women by Forbes in 2020. Between 2002 and 2007, she led the MI5 through significant changes in recruitment and financial responsibility, as budgets doubled due to growing threats of extremism and complex cyber threats.
"There is no better way to mark International Women's Day on 8th March than opening Tech Show London with two incredibly successful and powerful women," said Renuka Jhalli, CloserStill Media's Conference Manager.
The Tech Show London Mainstage Theatre programme has a range of influential speakers from diverse backgrounds, identities, and experiences. Critical topics such as tackling the technology skills shortage, workforce diversity, effective leadership, futurism, and sustainability will be covered.
Attendees can expect to see Internet Hall of Famer, Radia Perlman; NASA's Deputy Centre Director, Dr Christyl Johnson; Cabinet Office's CDIO, Mike Hill; Sky's Group CTO, Prasana Gopalaskrishnan; and BBC's Technology Editor, Zoe Kleinman.
"Thousands of industry leaders come to the UK's most important technology event for businesses because there are boundless opportunities to learn, network, and shape their digital future," added Renuka.
Tickets are free to attend Tech Show London and all five co-located events.
Register for ExCel London here.
Data Centre Magazine is excited to be participating in this year's Tech Show London.
If you'd like to speak to Josephine Walbank or Lewis Vaughan, you will be able to find us at the Data Centre World Zone.