The factors driving the cloud repatriation trend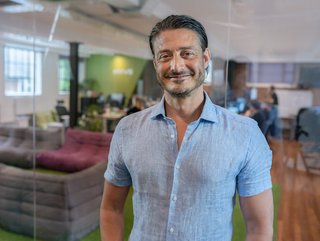 Jake Madders, Co-Founder and Director at Hyve Managed Hosting.
Speaking with Jake Madders, the Co-Founder and Director at Hyve Managed Hosting, we explore what is fuelling the emerging trend of cloud repatriation
The global cloud computing market is set to surpass $1tn by 2028 – a shift that's redefining the world of both businesses and employees at a phenomenal pace.
But, despite the extraordinary popularity of cloud technologies, the current global climate is putting increasing pressure on businesses to cut down their infrastructure costs. And, one of the most effective ways to do this is to repatriate workloads away from public clouds. In fact, a recent 451 Research survey found that a staggering 48% of respondents had repatriated at least some of their workloads.
Jake Madders is the Co-Founder and Director at Hyve Managed Hosting, a fully-managed global hosting provider.
Alongside fellow Co-Founder Jon Lucas, Madders has been instrumental in driving Hyve's phenomenal pace of growth, from small-scale start up to award-winning cloud leader in just 16 years.
In an exclusive interview with Data Centre Magazine, Madders shares his insights into the rise of cloud repatriation and into what is driving this widespread trend.


The growth of Hyve
Madders and Lucas initially worked together at Microsoft, with Madders helping to run the MSN infrastructure, while Lucas' work was more code-based.
"But over time, we sort of got together, because we knew we could create something better," Madders explains.
"The bills at Microsoft for running all their MSN infrastructure were just insane, and we could see how the same thing could be done at a way smaller price point. And that's what gave us the idea for a hosting company."
From here, Hyve was founded with the focus of creating a much more attentive, bespoke, flexible and personable solution.
"We realised that all of our clients want private cloud infrastructure, which offers really secure, single tenant servers. And they want that bespoke management layer, where we are looking after them and working with them. They can just pick up the phone and speak to somebody who knows them and their platform," Madders adds.
"That's what you don't get from the big hyperscalers – you're on your own. And that's a key repatriation point."
The increasing pace of cloud repatriation
Cloud repatriation is the term coined for when companies move away from the public cloud in favour of either private cloud or on-premise solutions. It's a trend which is rapidly growing in momentum, and is proving key to fuelling the next phase of growth for Hyve.
"Private cloud is huge, and this repatriation trend is such a big factor in our sales currently," Madders says.
"I think it's because, when they're building an app or a site, people start off with their online infrastructure, and their developers just automatically build it and deploy it to Amazon or Microsoft. In fact, in a lot of cases, the actual place where they're writing the code has buttons that push straight out to Microsoft Azure - you just press a button and it goes and deploys immediately."
Although this is ideal for a developer, it quickly proves problematic for businesses.
"But, when you roll that from development into production (and the developers leave them to it), at that point, that's when it becomes very challenging to run. Then, they usually have to recruit a third party to actually run the infrastructure," Madders explains.
"So, they're paying Microsoft or Amazon to host it, and then they pay another company to run that infrastructure for them. Since there are so many variables and it's all self-service, you've got to know exactly what you're doing."
Then, when it gets to the point where there is an issue – or even an outage – and the company realises that there is no one in the team who knows how to resolve the issue within the infrastructure, the appeal of repatriating to a managed host becomes clear.
"When you're load balancing and you're directing traffic between sites, it's not that simple. Say in the instance that something happens to your primary data centre, you want the second to take over. When you get under the hood of that stuff, you've got to know what you're doing. And it's very hard to run that stuff on the big platforms, unless you really know your thing or you're paying a third party."
"This is one of the key drivers to cloud repatriation. It often comes from the situation where your developers have put something live for you, that you don't really know how to run or control, so you have to contract a third person. When you go to a managed host, obviously, we do all of that work for you."
Support, compliance and budget management - in a cloud-first world
One of the critical – and increasingly sought-after – advantages of a boutique host environment is that the customer support is both personally tailored and far readily accessible.
"That's where the repatriation bit comes in, because you've been burned, so you start looking to find a managed host."
One key example of the benefits of this bespoke approach and one-to-one support can be seen in the case of compliance.
"We can tick the boxes for every single type of compliance there is. We've got a department that does all of that for our clients," Madders adds.
"A lot of our clients need a certain type of compliance requirement, and you can't really do that with the public cloud."
Another critical factor driving the rise in cloud repatriation is the increasing importance of cost management.
"There is huge growth and it keeps getting bigger. I mean, everybody's going to the cloud at the moment. There's a big trend of cloud-first strategies. So, most IT departments are automatically looking for cloud solutions."
"But, a lot of companies are seeing that and they're concerned, because right now, people are tightening up their purse strings. Power prices are going up, and actually, the hyperscalers are putting their prices up as well."
With prices skyrocketing across the board, businesses are becoming increasingly concerned by the fact that, with the public cloud, they can't predict their monthly cost. So, in a climate where budget concerns take top priority, this is leading more and more businesses to look for someone with a fixed billing model.
"The industry has a trend of people trying to cut costs and choose solutions that predict their yearly hosting bills," Madders explains.
"So, another big reason behind repatriation is because they want to know, 'What is my three-year contract going to look like?'. And we can tell them exactly, to the pound. It is a fixed billing model that we provide for them. And then, if they need to, they can add further resources later on down the line. But that occurs because they're growing, so they're happy to do so."