The future of sustainability in colocation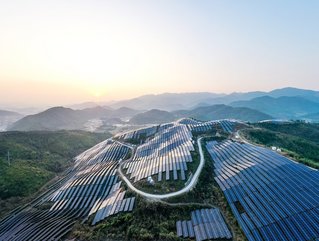 Driven by consumer demand, data centre service providers are firmly disproving the outdated reputation of being energy-draining, water-chugging machines
Now more so than ever, business expansion cannot be undertaken without the due consideration of sustainability.
In fact, companies that cannot grow through successfully implementing sustainable practices probably won't grow much further at all.
Today, rising consumer awareness is placing a huge pressure on brands – of any industry – to adopt more transparent, eco-conscious practices. In Deolitte's recent consumer behaviour report, almost a third of consumers surveyed stated that they had 'stopped purchasing certain brands or products because of ethical or sustainability-related concerns about them'.
But, have these ground-level environmentalist efforts made their mark? Does sustainability have a solid future in data centre colocation?
"Taking immediate, sustainable action is now crucial to the future of the sector"
For tech giants and digital companies, one of the most successful (and obvious) ways that they can reduce their carbon footprint is by reassessing the service providers with whom they partner.
"With power costs now surging, and both the emissions and energy consumption of data centres under the microscope, customers and investors are demanding that operators address the environmental impact of every aspect of their operations," stresses Adam Nethersole, the VP of Kao Data.
As such, for data centres that offer colocation services, sustainability is about far more than their own personal sense of responsibility; it's become make-or-break to the growth of their customer base.
"The future of sustainability in colocation is clear," Nethersole adds. "Without owners and operators adhering to clear, consistent, and measurable standards, or self-regulation and legislation, our industry will continue to be seen as a key contributor to the climate challenge."
"One might argue, in fact, that taking immediate, sustainable action is now crucial to the future of the sector."
This has driven data centres across the world to adopt new sustainability initiatives. These cover a wide variety of pioneering strategies, spanning everything from redirecting energy to rainwater harvesting.
"It's simple, logical changes such as these that will drive sustainability across the colocation sector and make all the difference," says Nethersole.
Partnerships with renewable energy suppliers
One of the most seamless routes for colocation centres to take is to alter their energy provider, switching instead to one that provides renewable energy.
For instance, by sourcing its energy from the zero-carbon electricity supplier Bryt Energy, VIRTUS data centres use 100% renewable electricity and save 45,000,000 tonnes of carbon dioxide every year.
In fact – and pretty remarkably – VIRTUS' Hayes-based facility has successfully reached the top 10% of UK commercial buildings, in terms of energy efficiency.
However, in order to secure a permanent and stable source of renewable energy, data centre providers will need to choose their site location with care.
"Data centres in city centres in the middle of Europe – where land is expensive and power is scarce – is not the way forward for the data centre industry if it wants to move itself towards a more sustainable future," advises Mattias Fridström, the Vice President & Chief Evangelist at Arelion.
Innovative energy reduction, by redirecting energy wastage
Obviously, reducing energy usage is another key factor. But, amidst the sector's rapid expansion, this initially seems unrealistic.
But, pioneering data centres have found a way to redirect heat or energy, which would otherwise have been completely wasted, to another purpose.
"Many different solutions based on heat recovery are appearing," advises Fridström. For instance, "instead of wasting the heat through the roof, you can re-enter the heat into the local energy company's system, thus heating up enterprise offices or private apartments within close proximity of the data centre".
Echelon is another prime example of this concept, with its DUB20 site currently using wasted heat to dry natural material so that it can be used for agricultural fertiliser.
Achieving a 'water positive' status
In 2021, Microsoft was forced to pull back on its plans to create a data centre based in the Netherlands, following an onslaught of criticisms about the proposed site's water usage.
Microsoft, however, quickly responded with plans to reduce its water usage through an on-site aquifer and rainwater capture facility. Through this simple water sourcing solution, Microsoft stated that its Agriport development would be 'water positive'.
Innovations like these, coupled with investment in two-phase immersion cooling and other sustainability measures across the board, have enabled Microsoft to reverse insane water usage figures like '525 cubic metres every hour'.
In fact, by 2024, Microsoft's Amsterdam, Dublin, Virginia and Chicago-based facilities won't actually 'use' any water at all.
New, sustainable site locations, made possible by fibre network expansions
Choosing cold climates close to an abundance of green power both improves global connectivity and makes these sustainable initiatives easier to implement.
To add to this, advancements in data centre technology and fibre network expansions have enabled data centre companies to set up sites in a wide variety of new, ideally suited locations.
Areas such as these, "where the environment for building a data centre is perfect, have had no reason to be connected with fibre until very recently". But, "with the ever continuing fibre network expansions, more and more ideal locations for data centres are now appearing, even though some of the best locations are yet to be connected", comments Fridström.
Future-proofing the sector - the many routes to take
Alongside adopting new, sustainable technologies, there's also the question of defining and measuring the success of this broad term.
As Kevin Brown, the Senior Vice President of EcoStruxure Solutions at Schneider Electric, states, "I believe most colocation providers are starting to realise they have two challenges to meet: one, become more mature in their own reporting to their stakeholders, and two, enable their customers to satisfy their own reporting needs."
This challenge will be fuelled by the fact that customers will each have their own sustainability reporting methods, "which will drive even more reporting from the provider", adds Brown.
To help data centres achieve the required transparency, companies like Schneider are providing colocation providers with consulting services to help define metrics and determine the best ways to report on them.
After all, sustainability isn't a simple tick box criteria – by its very nature, it's multifaceted, ever-changing and nuanced.