The need to improve data literacy, for business AI adoption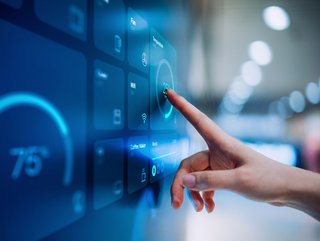 Reports have revealed a need for UK organisations to urgently address a lack of data literacy, before responsible and trusted AI can be adopted and scaled
Organisations hoping to not miss out on the adoption of AI must act urgently to address a lack of data literacy, according to research by Decision Intelligence platform Peak.
The company's Decision Intelligence Maturity Index found UK businesses have fallen behind India and the US when it comes to data maturity and literacy, prompting stark warnings as organisations worldwide increasingly utilise the power of unlocking data to bring more certainty to their decision-making.
Data strategies have become increasingly important as the amount of data businesses produce is increasing at an incredible rate. To collect, store and analyse this data sufficiently, a data strategy is essential.
According to AI cloud company Data Robot, data literacy is a key component for any organisation to be able to scale responsible and trusted AI technology.
"Because of the multidisciplinary nature of AI products, stakeholders across an entire organisation must share a common understanding of each project's scope, deployment, governance, impact, and projected risk," Data Robot says.
Importance of literacy in an increasingly data-driven world
In today's increasingly data-driven world, the global data science platform market size is expected to grow from US$37.9bn in 2019 to US$230.80bn by 2026. As such, demand and recognition for sophisticated tech such as AI platforms continues to grow, and in tandem so does the demand for skilled data scientists whose role is crucial to collating and connecting the necessary data to leverage and empower the decision intelligence process.
Despite this desperate need for data scientists, half of all workers reported they had not received any data skills training within the last two years, despite considerable interest in the field.
According to LinkedIn, hiring for data science roles increased by 46% between 2019 and 2021, whilst demand for data scientists has increased by 231% in the previous five years.
"Raising the level of data literacy in an organisation is critical as more and more industries turn to AI," says Data Robot. "Data literacy empowers diverse stakeholders — regardless of their level of technical training — to assume ownership and accountability for their organisations' AI governance charters. It also ensures that organisations have the skills necessary to be competitive in their industries, and empowers employees to make constructive contributions to comprehensive implementation checklists, define business rules, critically evaluate testing reports, and assess the risks associated with any given AI system.
David Leitch, co-founder and CIO of Peak, said: "The UK is still Europe's leading startup hub, but it's a crown that could easily slip. A clear lack of data literacy in the UK is threatening growth in the tech sector, our research has identified data science as a particular area of concern, but there are other industries, categories and specialities that similarly need government investment and support if the UK is to realise its potential as a leading tech hub."