The next evolution of data centres' smart energy systems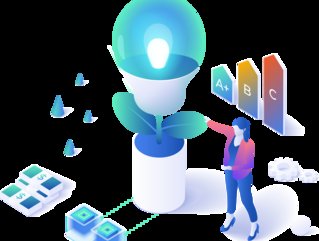 smart energy
Steve Brown, the Global Director of the Cloud and Service Provider Segment at Schneider Electric, shares his insights into 'Electricity 4.0'
As the deadline of The Paris Agreement draws ever closer and consumer pressure for sustainable solutions continues to mount, the world's governments are being forced to take a harder look at their data centres.
The widely-cited prediction is that, as it stands, data centres are estimated to be responsible for up to 3% of global electricity consumption today, projected to touch 4% by 2030; green energy solutions have never been more critical to preserving the data centre industry.
According to Schneider Electric – one of the world's leading voices in sustainable data centres – the most viable solution to the current crisis lies in the latest evolution of industrial energy solutions: Electricity 4.0.
So, what exactly is Electricity 4.0?
"This is Schneider Electric's vision for digital and electric: digital for efficiencies and electric for decarbonisation, leading towards a green, smart energy system for a sustainable future," explains Steve Brown, the Global Director of the Cloud and Service Provider Segment at Schneider Electric.
"We call it Electricity 4.0 because it's really a sea change in technological evolution, occurring over the couple of centuries that have passed since we first industrialised."
Brown defines 1.0 as the very earliest days of electrification, 2.0 as mass electrification for the first time, and 3.0 as the establishment of distributed energy resources.
"We're now at 4.0, for the first time. We can establish electric and digital solutions at scale, for smart, green energy. And that's going to take us from a linear supply of fossil fuel towards demand without limited control and optimisation, to a flexible grid."
What factors are spurring this new electrical revolution?
So, how is the combination of digitalisation and electrification advancements bringing about this new wave?
"Quietly in the background, electrical solutions have evolved tremendously. So, it begins with the idea of connectable products – products that are smart, that are efficient, and that involve an edge control layer to extract and manage that information. But, importantly, it involves this concept of an app analytics and service library, which allows you to get visibility into your comprehensive energy use," Brown explains.
"This is because, if we look at the energy system today, if we want to decarbonise as a society – and then, of course, data centres are a big part of that – half of the equation lies on the supply side. But, the other half is made up of reducing our energy consumption through energy management solutions, and through the digital technologies that help us be more efficient, and electrifying processes that weren't electrified today. The best example of that is e-mobility on a wide scale with electric vehicles."
Through the advancement of products and solutions, coupled with the access to far greater insights into critical performance data, industries, businesses and individual users are able to attain far higher sustainability standards.
"Together, those pieces are really essential to connect and digitise for the electric future," Brown stresses.
Why is electrical energy so pivotal in the world's path to decarbonisation?
According to Brown, not only is electricity the best way to take us toward our global decarbonisation targets, but it is the only way to get us there at the speed required.
"Electricity, time and time again, is shown to be the most efficient type of energy; in fact, it's three to five times more efficient than any other energy source," Brown explains.
"And right now we've made progress over the last 10 years on our net-zero targets. But, looking towards 2050, it's becoming clear that we're not going fast enough.
"On our current trajectory, we'll be saving approximately 4Gt of carbon dioxide per year annually, as a society, in 2030. We need to get that number to 10 to 15 gigatons of carbon dioxide savings per year, every year, starting in 2030. So we need to go three times faster."
Although there are certainly concerns about the current pace of decarbonisation, Brown remains optimistic.
"Electricity 4.0 – that combination of digital and electric – is by far the fastest way to get that three-times acceleration and make sure we stay on that 1.5° warming trajectory. It's applicable across all of the segments in society today, but especially the data centres of the future."
The technologies required to realise this sustainability vision
"The key is that the technologies required by the systems are here today. There's not one silver bullet that's going to get us on the net-zero pathway – I think we can all be realistic about that. But the technology just needs to be pursued today. And that's where the Electricity 4.0 story gets evolved," Brown asserts.
"So, over the next five-to-ten years, I think we're going to see a rapid adoption of the types of digital and electric technologies that enable this vision."
To this aim, Brown predicts that we will see the evolution of self-consumption. This is the concept of providers (and indeed, individuals) both producing and consuming the energy that they require.
"On the residential side, that's going to mean a more widespread adoption of solar and the technology that allows you to feed that back to the grid. On the commercial/industrial side, it's going to be around microgrid technology and grid-interactive technology, altogether working on flexible, bi-directional grids. That's going to move us on a three-times-faster path towards decarbonisation."
The critical question being asked by data centre providers across the world is whether these green energy solutions can be aligned with the pace of growth required of the data centre industry? Well, Brown certainly thinks so.
"One of the major challenges in data centre history is that we are really facing unprecedented demand. We've seen an explosion of data – coming out of COVID-19, we've seen almost 70% of boards accelerate digitisation plans – and then we have these secular trends of IoT and the metaverse, which are only going to add further demand," Brown outlines.
"So, we're going to need to deploy a significant amount of capacity, while continuing our pathways towards de-carbonisation. But where I'm encouraged is, when I look at this integrative trend, strategise, decarbonise, digitise. And then, we see that happening in real time today."
"The technology is there, the time is now. And, especially in the data centre industry, I think that we'll be able to maintain our capacity demands, while at the same time moving on a path towards net zero."