The role of energy storage in data centres
By Carlton Cummins, CTO and Co-Founder of Aceleron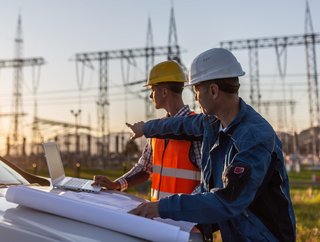 Carlton Cummins, CTO of Aceleron, outlines how data centres can maintain an uninterruptible power supply whilst lowering emissions and costs
It's well known that introducing several 'layers' of power source is the most effective way to secure access to a resilient, constant and vast power supply. However, the equipment and energy required is a significant investment - and often includes carbon-emitting diesel generators as a backup.
The current climate emergency, coupled with the energy price crisis has sped up the transition to cleaner energy, so taking the time now to research and invest in a lower carbon energy supply will undoubtedly reap many rewards in the years to come.
Understanding battery energy storage
Many data centres already use batteries, mostly as a form of backup power, but often buy the cheapest lead-acid batteries available. There are several drawbacks to these types of batteries. They do not last long, don't store as much energy as other batteries and can be temperamental due to their chemistry. For a facility that needs reliability and resilience, these batteries are far from an ideal solution.
Add to this the serious issue of battery waste and the toxic process of recycling them and it is clear that now is the time for data centres to take another look at their power supply, sourcing more environmentally safe, longer-term solutions.
In today's world, battery energy storage has a far broader - and more crucial - role to play. By connecting larger-scale battery energy storage to on-site clean technology such as solar PV and the grid, it is possible to vastly increase access to renewably sourced energy, sell excess renewable energy to the grid and recharge when tariffs are cheaper (at night, for instance) which helps to lower emissions and costs.
Currently, the most widely referenced battery materials sit within the Lithium-ion family. Lithium iron phosphate (LFP) has no cobalt - which comes with geopolitical concerns and a hefty price tag. It is amongst the least volatile, with the highest safety ratings and is also popular for renewable energy storage on account of its longer lifespan - particularly for stationary applications.
There has been a lot of interest in recent years in pushing the boundaries of LFP and this has resulted in a gradual improvement in energy density that should continue to improve over time.
The importance of the circular economy and longevity
This gradual improvement in energy density is worth bearing in mind when searching for the right energy storage solution for a larger application such as a data centre. There are serviceable, repairable and upgradeable battery technologies available, where individual parts can be removed independently for repair or to be replaced with a newer, more energy-dense material as technology evolves. Replaced parts that still have use can be repurposed into other products, creating a circular economy - the gold standard of sustainability.
Meanwhile, the service and upgradability of such a system work to extend its lifespan, reducing the total cost of ownership and retaining its usefulness as energy storage technology improves. This combination of clean energy compatibility and future-proof longevity work together to make it a worthwhile investment. Aceleron, for instance, has developed the Omega system, a unique modular energy storage product that can be taken apart for repair, replacement or upgrade. It provides 50kWh of energy storage per stack - up to three times more in the same footprint as a lead-acid battery.
This type of system is what will provide the renewable energy systems we build today with the ability to keep going for as long as possible, maximising the use of the materials used to build the product in the first place, thereby reducing waste, our carbon footprint and long-term costs.
It's an exciting time for innovation in the energy storage industry and, as technology evolves, it is absolutely essential that we avoid the temptation to source cheaper, short-term options based on current requirements. We have to get this right the first time, building the foundations of a robust renewable power source that can keep pace with technological advances over time.
For further information on the stackable, sustainable Omega energy storage system, contact Aceleron directly.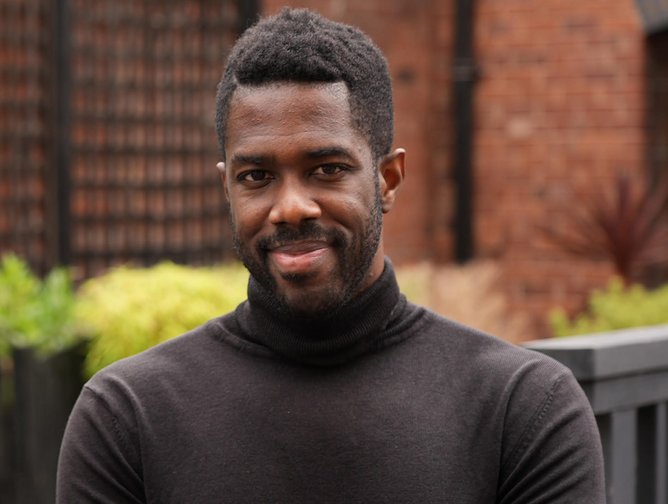 About the author
Carlton is an entrepreneur and design engineer focused on finding solutions to global energy and waste challenges. His background is in mechanical engineering and he began his career in the solar industry, coordinating over 100 installations in the Caribbean before moving to the UK to gain his master's degree in Business & Sustainability. He has received international recognition for his work specialising in sustainable design and clean energy systems by being named as a Forbes 30 under 30, Shell Global Innovator and Shell Entrepreneur of the Year.
He has a keen interest in electrochemistry and the sustainable outcomes that can be achieved as we make the transition from fossil fuels.