The Top 10 cheapest countries to buy 1GB mobile data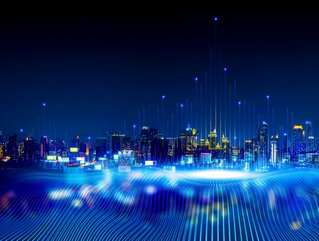 Research has revealed the 10 countries where data prices are the cheapest in the world. The findings reveal a 99,000% cost difference in global data prices
Research, published by Cable.co.uk, has calculated and compiled the average cost of one GB of mobile data, across 231 different countries.
The results of Cable's research came as a shock to many; most notably due to the extraordinary disparity between the countries at the top and the bottom of the list.
The key factors driving this cross-country coss variation are:
The average income of the country's data users
The volume of the population's data consumption
The extent of the existing infrastructure
The level of the population's reliance on mobile data
10 Chile
Interestingly, data prices in Chile are markedly cheaper than in Argentina. In fact, Chile's average data prices are 83% cheaper than they are in Argentina (where the average cost is $2.38 per GB).
Average price for 1GB of mobile data (USD): $0.39
9 Sri Lanka
If we stick to a direct price comparison, data Sri Lanka is one of the cheapest in the world.
However, it is important to note that this does not mean that the data prices are affordable for Sri Lanka's population.
In 2018, the UN Broadband Commission for Sustainable Development stated that entry-level broadband services within developing countries should be a maximum of 2% of the monthly Gross National Income (GNI) per capita, by 2025.
Although Sri Lanka is within this target, for those at the lower end of Sri Lanka's household income per capita, 1 GB of data will cost around 8% of their monthly income.
Average price for 1GB of mobile data (USD): $0.38
8 Bangladesh
In Cable's 2020 study of global data costs, India had the cheapest prices in the world.
But interestingly, in the 2021 report, Bangladesh has overtaken India in the rankings.
Average price for 1GB of mobile data (USD): $0.34
7 Moldova
Russia and Kyrgyzstan - two of Moldova's near neighbours - are also within the top 10 cheapest countries to buy data.
Interestingly, Eastern European countries far outrank Western European in the top 10, with just one Western European country falling in this bracket.
Average price for 1GB of mobile data (USD): $0.32
6 Russian Federation
Russia is one of four European countries to rank in the top 10 cheapest countries to buy data.
Comparatively, data in the UK is $1.42 per GB, and more than 10 times more expensive in the United States (where it is $3.33 per GB).
Average price for 1GB of mobile data (USD): $0.29
5 Sudan
Sudan has the cheapest internet prices in the region, by a considerable margin. For instance, Ethiopia ranks at 95 (with data prices at $1.71 per GB) and data in Kenya at 119, where data costs $2.25 per GB.
In terms of data prices, this region is markedly more affordable than the rest of Africa. In fact, four out of the five most expensive countries in the world to buy data are located in Sub-Saharan Africa.
Average price for 1GB of mobile data (USD): $0.27
4 Italy
Italy has the cheapest data prices in Western Europe - in fact, it is a whopping 19 times cheaper to buy data in Italy than in Switzerland, one of its immediate geographical neighbours.
However, according to the Broadbandchoices report, Italy drops right down to rank 52. This is predominantly due to its slow download speeds, of 13.2 megabits per second.
Average price for 1GB of mobile data (USD): $0.27
3 Fiji
After a series of very consistent figures, the gap between ranks three and four is a significant decrease.
The average data price is 30% cheaper in Fiji than it is in Italy, and 51% lower than it is in Chile (the world's 10th cheapest country to buy data).
Average price for 1GB of mobile data (USD): $0.19
2 Kyrgyzstan
Even within the top 10 list itself, there are a series of marked differences between countries.
Even though there's only 4¢ in it, that's still a huge percentage difference when you're talking about prices this low.
According to research, despite the lack of infrastructure, the factor that keeps the country's data so affordable is the fact that Kyrgyzstan's population depends on it as their primary internet source.
Average price for 1GB of mobile data (USD): $0.15
1 Israel
According to Cable's figures, Israel is the cheapest country in the world to buy 1GB of data.
In fact, 1GB of data is a whopping three times cheaper in Israel than it is in Kyrgyzstan, the world's second cheapest place to buy data.
And data in Israel is a staggering 99,000% cheaper than the cost of data in Equatorial Guinea, which is the most expensive country in the world to buy data.
Average price for 1GB of mobile data (USD): $0.05
A 99,000% cost difference - what factors are driving this disparity?
To put these figures into perspective, the country where 1GB of mobile data is the cheapest is Israel, where the average cost is just 5¢. In between spots 1 to 231, there is a 99,000% cost difference.
In fact, the price for 1GB of mobile data in Equatorial Guinea is equivalent to buying 1GB of data in each of the 69 ranked cheapest countries. Equatorial Guinea's average data price is the same as that of the first 69 countries, combined.
Primarily due to their limited infrastructure, six out of the top ten (and four out of the top five) countries in the list are located in Sub-Saharan Africa. This, coupled with low levels of market competition, means that data costs are kept at a disproportionately high level.
This means that, out of all the most expensive countries to buy data in the world, almost two thirds are located in Africa.
This figure is made even more shocking when we consider statistics like, in Malawi, data costs represent 87% of the country's gross national income per capita (strikingly higher than the UN recommended data cost of 2% of gross national monthly income per capita, maximum).
Furthermore, numerous news outlets have reported that these extortionately high internet prices widen 'Africa's mobile gender gap'.
Across the world, there is a huge disparity between the cost and availability of mobile data. And, even though we perceive the mobile economy to be expansive and advanced, these figures demonstrate that there is still, clearly, a long way to go.