Top 10 emerging global data centre markets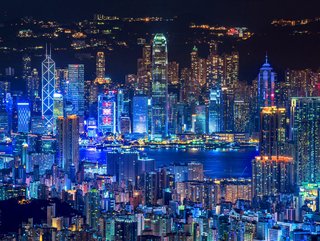 As data demands increase across the world, previously underserved data centre markets are quickly establishing a presence on the main stage
10 Singapore
Within the APAC region, Singapore is renowned for the global focus of its data centres.
The world's technology giants – including Google, AWS and Meta (Facebook) – have designated Singapore as one of their key APAC hubs, with this tendency showing no sign of slackening.
Number of data centres: 103
9 South Africa
South Africa is a key hub of the African data centre market, particularly in the wake of recent investment from major global players and the launch of subsea network cables, such as Google's Equiano and A2Africa.
According to Neil Templeton, VP of Marketing at Console Connect, "2022 is the year of 'big change' for the continent".
"Major investment has been made over the last 12 months in new data centre infrastructure, while the arrival of more hyperscale cloud providers on the continent will be a game changer for local businesses."
Number of data centres: 55
8 Vietnam
Thanks to growing demand amongst Vietnamese companies for cloud services, Vietnam is experiencing a booming digital economy, further fuelled by an impressively high rate of digital literacy amongst its population. As a result, it's projected that, by 2025, the Vietnamese data centre market will reach $1.6bn.
The country's data centre industry is predominantly concentrated in Ho Chi Minh City, Da Nang and its capital city, Hanoi, with major operators including FPT Corporation, KDDI and Viettel.
Number of data centres: 24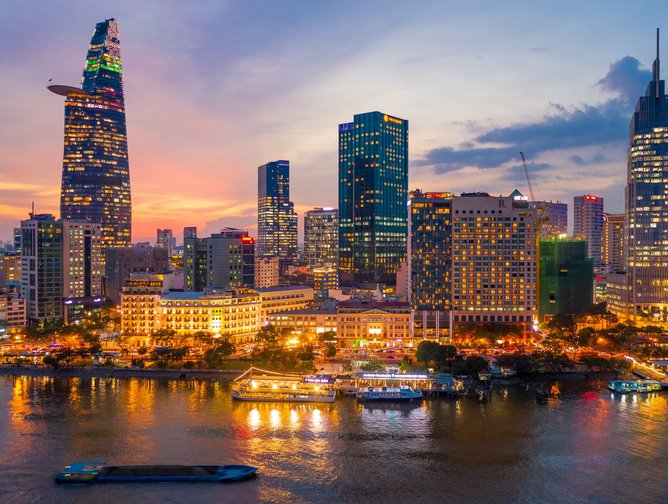 7 Hong Kong
Alongside the data centre boom currently underway in China, Hong Kong is also piggybacking off this vast, mature market.
Increasingly, Hong Kong is garnering the interest of data centre operators in mainland China, who are using Hong Kong's prime location to bolster their plans of growth across the rest of the APAC region.
Currently, the areas of Kwai Chung, Tsuen Wan and Tseung Kwan O are experiencing the most significant increase in data centre numbers.
Number of data centres: 116
6 Malaysia
Thanks to its prime positioning – in relation to the rest of Southeast Asia – Malaysia is currently experiencing a period of rapid cloud and digital infrastructure transformation. The leaders setting the pace of development include NTT, Keppel Data Centres and Regal Orion.
And, as the largest player in this growing tech sphere, Cyberjaya is Malaysia's fastest growing data centre market, with the city having a staggering 70% share of Malaysia's total capacity.
Number of data centres: 47
5 Brazil
Brazil is another example of a key data centre market, entering a rapid phase of digitisation.
According to Layer 9 Data Centres' CEO Michael Ortiz, the way that individuals consume data is also changing dramatically.
"10 years ago, an average LATAM household family of four would download about 7GB of data per month. But today, that same family is downloading 77GB of data – in fact, that number doubled to 77 from 38 in just the last three years," Ortiz explains.
And, with 223 million Latin residents still without access to the internet, the further growth opportunity available in this market is abundantly clear.
Number of data centres: 153
4 Japan
Despite its status as one of the world's most mature data centre markets, there is still ample scope for Japan's market to grow even further. As such, with the growth of the world's remote workforce, Japanese data centres represent an increasingly valuable opportunity.
The majority of current market growth is centred upon Tokyo, although Japan's other cities are also set to witness new data centre builds.
This is particularly true of Osaka, which is the fifth largest APAC data centre market outside of China. In fact, of Japan's 209 data centres, 114 are in Tokyo, 34 are in Osaka and 7 are in Nagoya.
Number of data centres: 209
3 Australia
Historically, Australia has been overlooked, due to its notoriously low population density and significant distance from other APAC markets.
However, Australia has experienced a decade of rapid IT expansion, for which data centres have proved critical.
"If you match Australia to its direct population, it's punching well above its weight," says Simon Cooper, Chief Operating Officer of NEXTDC. "That's something Australia has always done with technology."
Number of data centres: 290
2 Indonesia
Cloud providers are increasingly working to establish a presence in Indonesia, particularly the key market of Jakarta. Currently, the primary source of data centre investment in the market is in the hyperscale cloud sphere – with the main players in the region including Princeton Digital, Keppel Data Centres and SpaceDC.
Indonesia's data centre industry market was valued at $1.53bn in 2020. But, in just six years, it is expected to reach a value of just over $3bn, registering an impressive 12.95% CAGR.
Alongside the increasing demand for data amongst the population, this growth is also being accelerated by the landing of the new INDIGO cable in Jakarta, which connects Singapore to Sydney.
Number of data centres: 69
1 India
As the world's second-most populous country, India presents a wealth of opportunities for data centre companies looking to utilise the country's large population and rapidly expanding digital workforce.
Despite the historically very low availability of connectivity amongst its population – according to Cloudscene, India has an internet literacy rate of just 26% – this underserved market is quickly being recognised for its exceptional scope.
Mumbai has the largest share of India's data centres, and this trend is set to continue. In fact, according to JLL's market report, around 60% of the total additional capacity that is added in India over the next five years is predicted to be in Mumbai.
Amongst those leading the growth plans, the Adani group intends to invest around $10bn in its Indian data centre parks, and Colt DCS is working towards establishing one of India's largest hyperscale sites, while Equinix also recently made its stake in the market.
Number of data centres: 142