Top 10 data centre leaders in the LATAM market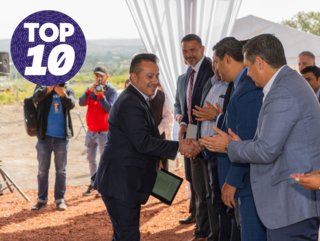 Michael Ortiz - Layer 9 Data Centers
This week, Data Centre Magazine explores the top 10 leaders that are paving the way for the growth and development of the LATAM data centre market
In the five largest regions of Latin America – Brazil, Argentina, Chile, Mexico and Columbia – the number of people that are using data is growing at a phenomenal pace.
This currently sits at a compound rate of almost 30% per year.
What's more, this growth is coupled with the rapid uptake of the region's smartphone penetration, growth in average income, and the successes of the region's technological industries.
"For example, 10 years ago, an average LATAM household family of four would download about seven gigabytes of data per month. But today, that same family is downloading 77 gigabytes of data. In fact, that number doubled to 77 from 38 in just the last three years," explains Michael Ortiz, the CEO of Layer 9.
As you can see, there is an extraordinary opportunity within this historically underserved market. And, it is these ten key figures that are paving the way for the long-anticipated growth of the LATAM data centre market.
10. Manny Vivar - Hostdime
Manny Vivar is the Founder and CEO of HostDime, the premier, global LATAM data centre provider.
HostDime's data centre facilities span Mexico, Brazil and Colombia, plus a flagship facility in Florida, and a number of owned networks, across Hong Kong, India and the UK.
9. Ricardo Alário Arantes - ODATA
Ricardo Alário Arantes is ODATA's CEO, and has held the lead role in this Brazilian data centre leader for the last seven years.
Established in 2015, ODATA specialises in its comprehensive, scalable and flexible IT infrastructure suite.
8. Mehmet Akcin - EdgeUno
Mehmet Akcin is the Founder and CEO of EdgeUno, a leading LATAM internet provider, with over 38 data centres and the region's best-connected network.
Alongside this, Akcin is also a Technical Advisor to both the United Nations and SpaceX.
7. Alessandro Lombardi - Elea Digital
As the President of Elea Digital, Alessandro Lombardi has a critical role in advancing the digital infrastructure of the LATAM market.
Lombardi has founded a number of highly successful, rapidly growing data centre companies, including both Elea Digital and Piemonte Holding.
6. Christopher Torto - Ascenty
In addition to being the current CEO of Ascenty, Christopher Torto was also the Founder (and former CEO) of Brazil's second-largest cable TV carrier, Vivax.
Torto also previously held the CEO position at the internet company Voyager Inc. (which was then acquired by an American telecoms group in 2000).
In addition to his bachelor's degree in business administration from the University of Maine, Torto was also awarded an MBA from Harvard University.
5. Eduardo Sodero - Takoda Data Centers
Takoda Data Centers boasts a digital infrastructure that utilises 100% renewable energy, and offers 99.999% availability.
As the company's CEO - a role which he was only recently appointed to, in December 2022 - Eduardo Sodero has a major influence over the region's data centre and cloud scene.
4. Jorge Sapien Almada - Kio Networks
Jorge Sapien Almada is one of the figureheads of the LATAM data centre industry, with an extensive career spanning a huge variety of the region's leading technology companies.
Currently, he is the CEO of Kio Networks, and has held this role for just over a year.
Prior to joining Kio Networks - a company which he has worked for over 13 years - Almada held key roles at many of the largest names in the industry, including the likes of Deloitte (as the Director of Financial Advisory Services) and Softtek )as the Chief Financial Officer).
3. Tara Risser - Equnix LATAM
In early 2022, Tara Risser was promoted to the President of Equinix LATAM.
She has worked for Equinix for almost eight years, during which time she has held a number of key roles, including Senior Director for Customer Success Management, and Senior Vice President for Global Customer Care and Experience.
In her current position, Risser is responsible for the regional management of the Americas region, including the development of Equinix's strategy and growth plan.
Risser is also a key industry influencer for DE&I, and currently serves as a Board Member for Shadhika, a non-profit organisation, working to foster greater gender equality in India.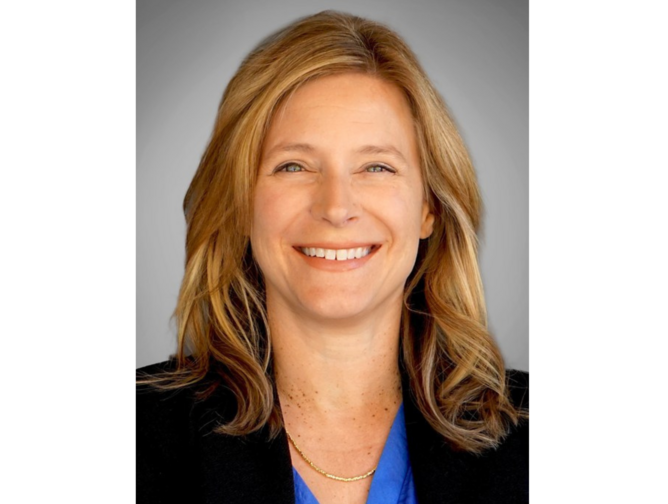 Tara Risser - Equnix LATAM
2. Michael Ortiz - Layer 9 Data Centers
Michael Ortiz is the CEO of LATAM giant, Layer 9 Data Centers.
Layer 9 Data Centres is a data centre provider, specialising in prefabricated, modular and hyperscale solutions.
It operates in the LATAM market, bringing hyperscale connectivity to regions that have previously been dramatically underserved by these technologies.
"Without a doubt, my discipline and my approach to almost everything in my life is tied to my father. He proudly served in the United States army and was drafted in Vietnam. I, to this day, can never get my father to speak about anything from the war. All I ever hear him talk about is the fact that he only survived that war by being part of a team. And without that team, he wouldn't have come back. So that principle really gels into my core."
1. Marcos Vinícius Peigo - Scala Data Centers
Marcos Vinícius Peigo is the Co-Founder and Chief Executive Officer at Scala Data Centers.
Scala Data Centers is the leading provider of sustainable, hyperscale data centres in the LATAM market. The company is headquartered in Brazil, and was founded by DigitalBridge.
Despite being a relative newcomer to the industry, Scala is achieving a phenomenal pace of growth.
In fact, in less than three years, has grown from its starting point of 70MW in bookings to possessing among the 15 largest data centre portfolios in the world – the largest in Latin America by a considerable margin – and managing a team that has grown from 32 to 600 employees, all in this remarkably short period.
"When they sign an agreement with us, our customers have secured an avenue to grow for decades, and that forces them to lock in this expansion capacity, while giving them the comfort of growing in the same location with a trusted partner."