Top 10 data centres using green energy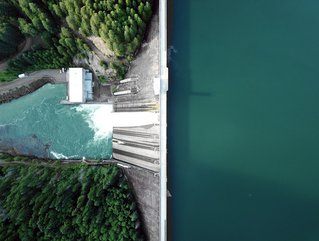 As data centres across the world balance demand surges with sustainability, we explore the top 10 data centres pioneering green energy solutions
It's no secret that the world's data demands are rising. Our global need for data centres is increasing and accelerating at an exceptional pace.
But, despite the evident need for their services, data centres are coming under heavy scrutiny, particularly amid a worldwide energy crisis. Widespread criticism comes from the fact that data centres currently account for around 1-1.5% of global electricity use.
What's more, it's almost certain that this energy consumption will grow considerably over time – especially in light of widespread digitisation and automation.
Some reports predict that data centre energy usage will quadruple by 2030. One particularly headline-grabbing statistic is that, unless renewable energy usage increases, data centres could soon create more emissions than the entire aviation industry combined (which currently accounts for 2% of the world's CO2 emissions).
This growth has placed the need for green energy at the top of the industry's priority list.
So, as sustainable energy usage becomes instrumental in future-proofing the world's data centres, we take a look at the top 10 data centre companies using green energy.
10. Kao Data

There's no topping 100% – and Kao Data is currently powered by 100% renewable energy across its entire data centre operations. In fact, the green energy pioneer was the first data centre operator in Europe to transition its back-up generators to 100% renewable HVO biofuel.

Kao successfully balances a commitment to sustainable energy with high performance, achieving a PUE of 1.2 and a BREEAM classification of "Excellent" architecture.

9. VIRTUS

VIRTUS is another data centre provider that has successfully achieved 100% renewable electricity usage across its entire site network, committed to reaching net zero by 2030.

Remarkably, VIRTUS has reached the top 10% of UK commercial buildings in terms of energy efficiency. This is largely thanks to the fact that the London-based company sources the energy for all ten of its data centres from zero-carbon electricity supplier Bryt Energy. By doing so, VIRTUS is able to save 45,000,000 tonnes of CO2 annually.

8. Equinix

Equinix is committed to achieving best-in-class data centre efficiency, with green energy playing a pivotal role in this reputation.

Across the design and build of its sites, Equinix has consistently high energy-efficiency standards and 100% clean, renewable energy. All of the company's new builds across its global platform target LEED Silver (or the equivalent green standard) building certifications.

And to maintain this into the future, Equinix has invested more than $129mn into energy efficiency upgrades, retrofits and improvements for its data centres.

7. Switch

Switch has long been flying the flag for green energy. In fact, remarkably, all of Switch's data centres have been running on 100% renewable energy, ever since January 2016.

The data centre company has a pioneering sustainable vision, which has led to recognition from Greenpeace, as its Clicking Clean Report received the highest rating for any class of company.

Furthermore, Switch is the only company that has been awarded S&P Global's highest Environmental Rating (of E-1), and it has also been awarded S&P's highest peer group scores, for both social and governance standards.

6. EcoDataCenter

EcoDataCenter has deployed a sophisticated, multi-faceted approach to sustainable energy. Across its geographically varied sites, green energy solutions have been adopted that utilise the natural landscape.

For instance, its Arctic sites are located within Sweden's northern forests where they're in close proximity to a number of hydropower plants. As a result, the site has constant access to 100% renewable hydropower electricity.

Similarly, EcoDataCenter's Falun-based main site uses 100% renewable electricity, has an impressive PUE of 1.15, and features a highly efficient heat recovery system.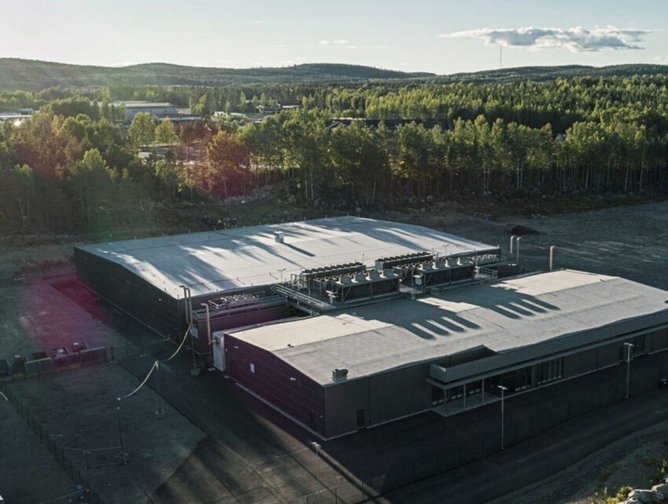 5. EdgeConneX
Earlier this year, EdgeConneX successfully secured $1.7bn in sustainability funding.
As the first securitisation and multi-currency term loan for the company, this sum will ensure that, as the company grows, its ESG commitments are consistently met.
At company scale, EdgeConneX aims to reach carbon-neutral, water-neutral and waste-neutral status by 2030. Alongside this, its goal is to introduce 100% renewable energy across its entire data centre platform by the same year.
Utilising this funding drive, EdgeConneX's sustainability strategy will see the company deploying renewable energy solutions and reducing its carbon footprint across its global data centre network.
4. Scala Data Centers

Scala Data Centers is the leading sustainable hyperscale data centre operator in Latin America.

Following its foundation in 2020, Scala became the first data centre operator in the LATAM region to use 100%-certified renewable energy. What's more, the company's data centres boast a 1.5 PUE (significantly lower than the region's average), and Scala has pledged that all of its new buildings will achieve a OUE of less than 1.4 when operational.

The company is also a member of the iMasons Climate Accord, receiving its CarbonNeutral certification in May 2021.

3. Google Cloud

In terms of green energy, Google Cloud is responsible for a huge proportion of world-firsts.

In 2007, it became the first major company to become carbon neutral. Then 10 years later, it was the world's first major company to match its energy use with 100% renewable energy.

Its future targets are equally impressive: currently, Google Cloud is working towards eliminating its entire carbon legacy, committed to operating on 24/7 carbon-free energy across its entire global data centre network by 2030.

2. Schneider Electric
Data centre companies like Schneider demonstrate just how possible it is to future-proof this industry, not only improving sustainable performance, but holding its own against other industries.
In 2021, it was awarded the prestigious title of the most sustainable company in the world, while also named the number one PPA marketplace solution provider by Guidehouse Insights for 2022. Alongside its deployment of green energy, these titles help represent the extensive sustainability work that Schneider does across its client base.
For instance, 40% of Italy's energy has been made renewable with Schneider's EcoStruxure Smart Grid. The company is aiming to provide 50 million people with access to green electricity by 2025. It has also added an Alternative Power Generation Technologies course to its Schneider Electric University Data Centre Certified Associate (DCCA) qualification.
1. Digital Realty
Digital Realty recently became the world's first data centre operator to reach 1GW of sustainable IT capacity. The data centre giant also reached another key milestone, achieving a global 64% renewable energy coverage – a 14% increase in just one year.
Across its US colocation and European portfolios, Digital Realty has achieved a 100% renewable energy coverage. In France, though, its portfolio is carbon neutral.
Furthermore, in 2021, the company added 118MW of solar and wind power to its green energy grid – bringing the total volume of US solar and wind energy under contract to 910MW.
In fact, Digital Realty received the 2021 EPA Energy Star Partner of the Year Sustained Excellence Award for its energy-efficient building initiatives. At the same time, the data centre leader also completed the issuance of two additional green bonds, bringing its total green bond value to more than $6bn since 2015.