Top 10 global data centre markets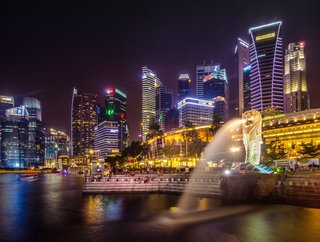 As the global data centre industry enjoys consistent, accelerating growth, we take a look at the main markets that are benefitting from the rising demand
It's no secret that the global data centre sector is flourishing.
In fact, having been valued at $187.35bn back in 2020, the global data centre market is projected to achieve a value of $517.17bn in just ten years, with a 10.5% CAGR from 2021 to 2030.
Across the world, new markets are emerging, expanding and tapping into their slice of the pie.
So, to get a better sense of how (and where) this industry growth will occur, we've delved deeper into the top 10 data centre markets that are leading the charge.
10. Mumbai
As the world's second-most populous country, India was bound to have a place in this top 10. However, what may be more surprising is its relatively low ranking, considering its population size.
Mumbai only ranks 10th in this list because India has a markedly low internet literacy rate. According to Cloudscene, despite having the world's 7th largest nominal GDP, India's internet literacy rate is just 26%.
Mumbai has the largest share of India's 133 data centres, making it a key contributor to the rapidly-growing Asian data centre market.
Number of data centres: 33
9. Canada
As of 2022, Canada ranks as the world's fifth largest data centre market, with over 300 sites. Almost half of these are located in Toronto, making it the largest slice of the Canadian market.
The most successful data centre providers in Toronto, as listed by Cloudscene, include Allied, TR2, Cologix, TR1 and Neutral Data Centres.
This market dominance is largely driven by the fact that Toronto is one of Canada's largest cities and financial hubs.
Number of data centres: 119
8. Dallas
This Texan city is a major commercial hub in the region, with a GDP of over US$450bn, which, in turn, fuels its growing data centre sector.
It's also worth noting that this is the first American city on the list. America is, currently, the country with the world's largest number of data centres. And, out of America's 2751 data centres, Dallas alone has 155.
Number of data centres: 155
7. Sydney
Australia also ranks highly in Statista's list of the countries with the highest number of data centres, securing 7th spot with its 272 sites.
Of these, 89 are located in Sydney, making it the country's largest data centre industry.
The city's flourishing data centre market is largely driven by its size (being the capital of New South Wales and the city with the largest population in Australia), its high GDP (US$250bn), and advanced network fabrics.
Number of data centres: 89
6. Singapore
Singapore's technological sector is experiencing rapid expansion, consequently garnering the interest of tech companies across the world.
And, thanks to its Next Generation National Broadband Network (NGNBN), Singapore is one of Asia's fastest-growing data hubs.
What's more, with the lowest city-state corporate tax rate in the APAC region (17%), this growth rate is set to retain its impressive pace.
Number of data centres: 104
5. Dublin
According to the Central Statistics Office (CSO), Ireland's data centres accounted for almost 4,000GWh in 2021, representing a 265% increase from that of 2015. From 2020-21 alone, this figure rose by 32%.
Ireland is one of the largest and most rapidly expanding global data centre markets, and Dublin is right at the heart of it, with a staggering 46 out of Ireland's 49 data centres being located in the capital.
Number of data centres: 46
4. Amsterdam
As with all of the other capital cities on this list, Amsterdam is the Netherlands' leading data centre market.
This impressive market presence is largely down to its pioneering fintech sector, high GDP (over US$320bn), and the creation of the Amsterdam Internet Exchange, the world's second-largest data transport hub.
The key players in Amsterdam's data centre industry are AM7, AM5, AMS 9, Nikhef Amsterdam and Global Switch Amsterdam West.
Number of data centres: 120
3. Frankfurt
In terms of global data centre markets, Germany ranks in second place (after America) with 484 data centres.
Of those, over a quarter (124) are located in Frankfurt.
Beyond being a major city, a key factor driving Frankfurt's leading German data centre market position is the fact that it is the base for the European Central Bank and FWB Frankfurter Wertpapierbörse (the country's largest stock exchange), too.
Number of data centres: 124
2. London
In terms of data centre numbers by country, the UK ranks third overall – after Germany. However, with its 196 data centres alone, London easily secures second place as a city market in and of itself.
London absolutely dominates the UK data centre market, with more than four times the number of data centres in its nearest rival city, Manchester.
And this is hardly surprising – London is England's financial, commercial and technological hub, and a container for the country's burgeoning technology boom. In fact, according to Cloudscene, the technology sector is growing at a rate 2.6 times faster than the rest of the UK economy.
This growth is in turn driving the growth of the London data centre market at an equally rapid pace. Currently, the sector's main players are TELEHOUSE London, Interxion, Equinix and VIRTUS Data Centres.
Number of data centres: 196
1. North Virginia
Based on sqft and MW capacity, North Virginia and Ashburn represent the largest data centre market in the world.
In fact, due to the concentration of data centres in the area, North Virginia and Ashburn are known as 'Data Centre Alley'. This reputation is made even more impressive when considering the fact that America completely dominates the world's data centre industry.
Ashburn, in particular, has a remarkably high proportion of hyperscale data centres (meaning that what it lacks in numbers, it more than makes up for in size and capacity).
Northern Virginia also hosts AWS's largest cloud cluster and is home to some of the largest data centre operations for Meta, Google and Microsoft.
The presence of pioneering industry representatives – such as the North Virginia Tech Council – have helped fuel this market's exceptional growth and keep the pace sustainable.
Number of data centres: 250+